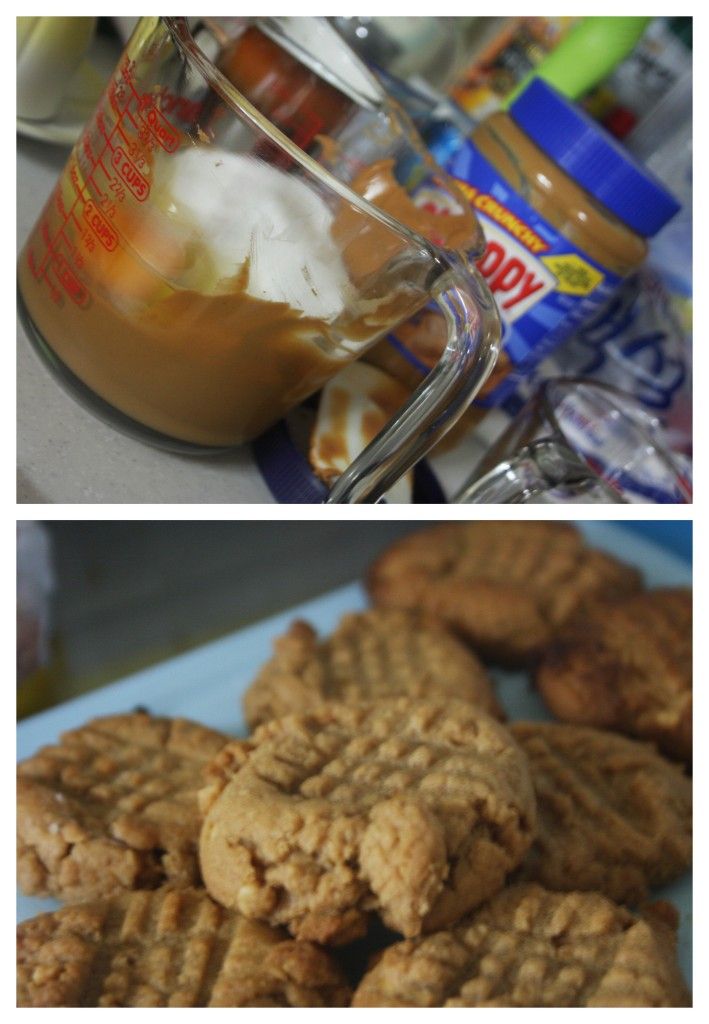 When you realize you have entirely too much peanut butter the week before moving across the world and have absolutely zero desire to purchase flour at the mart at the bottom of the hill, you give a few shouts of praise when you run across this recipe in Mary Brown's
Grandma's Favorites - Over 30 Tasty Time-Honored Cookie Recipes
that is a combination of 3 simple ingredients and will undoubtedly be a hit amongst friends.
Friends, you've never met an easier cookie recipe.
Described as a recipe developed out of necessity when times got hard, these are an absolutely fantastic option when funds are tight or your too lazy to go out for additional ingredients.
Directions/Ingredients:
Preheat oven to 350 F. In a large mixing bowl mix together
1 cup of quality Peanut Butter
,
1 cup of Sugar
and
1 Egg
. Form dough into small balls, placed on an ungreased cookie sheet and use a fork to create the criss-cross marks essential to peanut butter cookies. Bake for 8-10 minutes until edges turn brown. Cool and enjoy the goodness of simple yet incredibly delicious peanut butter cookie!
If you're wanting to change things up, try a different nut butter!