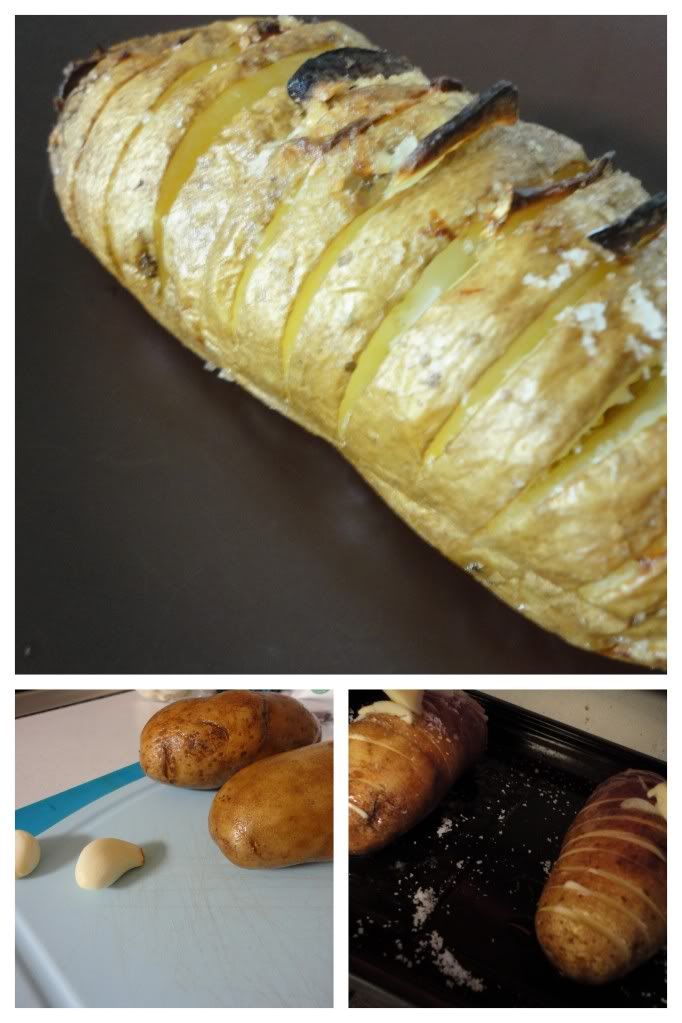 Hasselback Potatoes are genius and delectable. I don't know why it took so long to learn of their existance. I regret only learning this technique in my 25th year of life. Regardless, I will embrace the Hasselback and attempt to share this great find with the world of eaters who just so happen to meander into 519 Kitchen.
Hasselback Potato Directions per Potato
:
1 Clove Garlic
, thinly sliced.
1 Potato
scrubbed. Slice off thin piece of the bottom so potato cannot roll. Slice 3/4-ish way through the potato every quarter inch or so. Stuff garlic slices into potato pockets. Rub potato with
salt
and top potato with
1 Tbsp. butter
. Drizzle with
olive oil
. Bake in the oven at about 400 degrees for about an hour or until tender. Baste potatoes every 15 minutes with the pan drippins. Enjoy however you darn well please. I used half a jar of prepared
Alfredo sauce
with added
onions
,
garlic
and
spinach
. It was out of this world delicious.