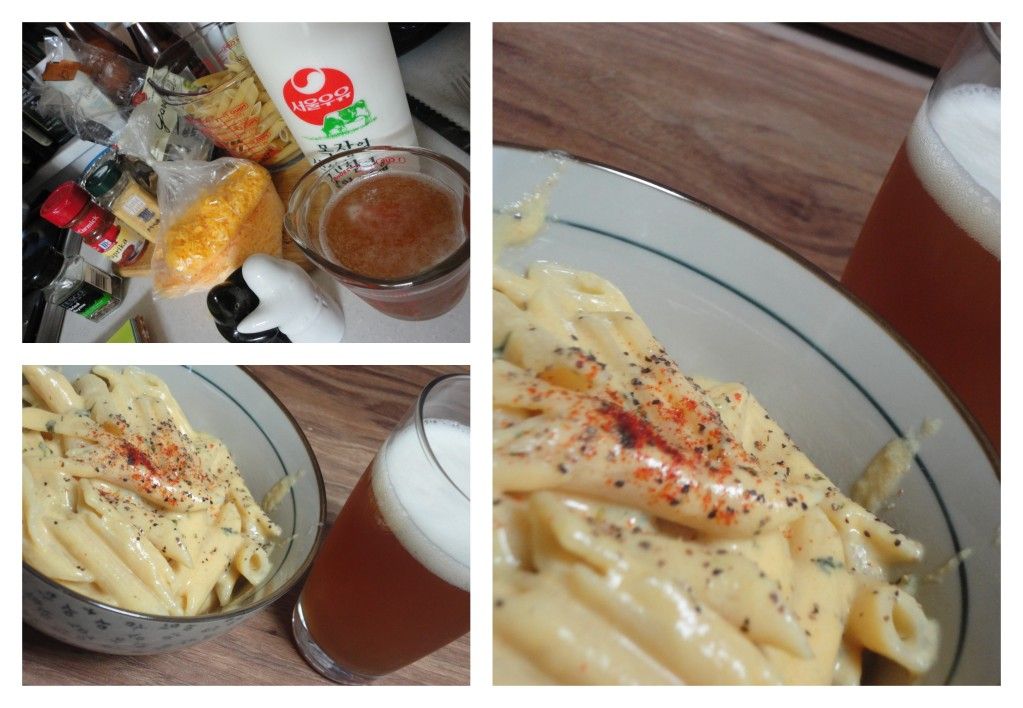 Inspired by non-other than Pinterest.
Ingredients/Directions:
Prepare 12 oz. of Macaroni or other short noodle. In a sauce pan or deep skillet melt 2 Tbsp. Butter over medium heat. Add 2 Tbsp. flour and mix constantly for about 2 minutes until mixture is golden and bubbly (this should be a roux for those who are well versed in the kitchen). Next, add 1 cup of Milk and 1 cup of Flat Beer (flat's just preferable, and easier to manage), stir constantly. Cook for 5 minutes before reducing heat. Add a total of 12 oz. Shredded Cheese and 6 slices of American Cheese. Season with Paprika, Mustard, Salt, Pepper, Thyme and Fresh Basil.