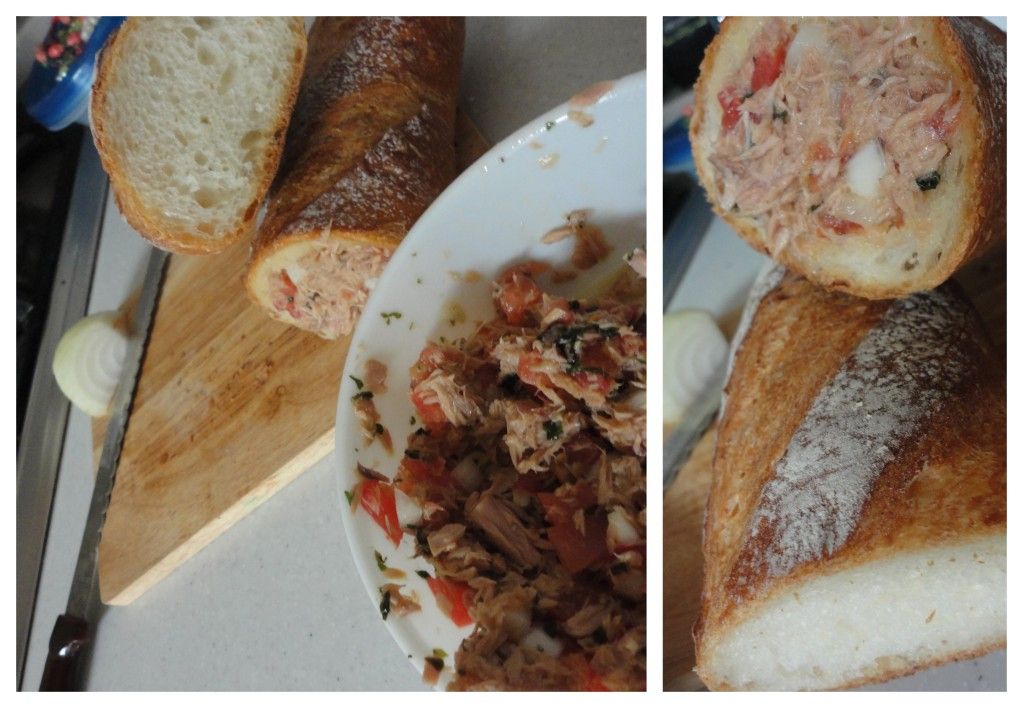 The thing I love most about traveling, whether it's in the country where I reside or if it's an adventure which requires a seat on an airplane, is discovering new foods and combinations of old favorites.
When I did my study abroad in Granada, Spain, I lived with a host mother. Anytime my friends and I were going on an organized or spontaneous weekend outing she'd make me two Bocadillos - a simple yet always delicious baguette sandwich. No matter the occasion, I always left my home-stay with one baguette filled with an egg and cheese omelet and another baguette stuffed with tuna, tomatoes and a bit of olive oil.
I studied abroad in the fall of 2005, yet distinctly remember the joy of having these two sandwiches to munch on weekend getaways. So, 7 years later, it's time to re-create the magic!
Rather than simply slicing my baguette however, I dug out the dough and then stuffed a mixture of tuna, tomato, olive oil, basil, salt and pepper into the opening, let the olive oil have a couple minutes to soak into the bread and then enjoyed every last bite of this single meal which brings back some of my fondest Spanish memories.