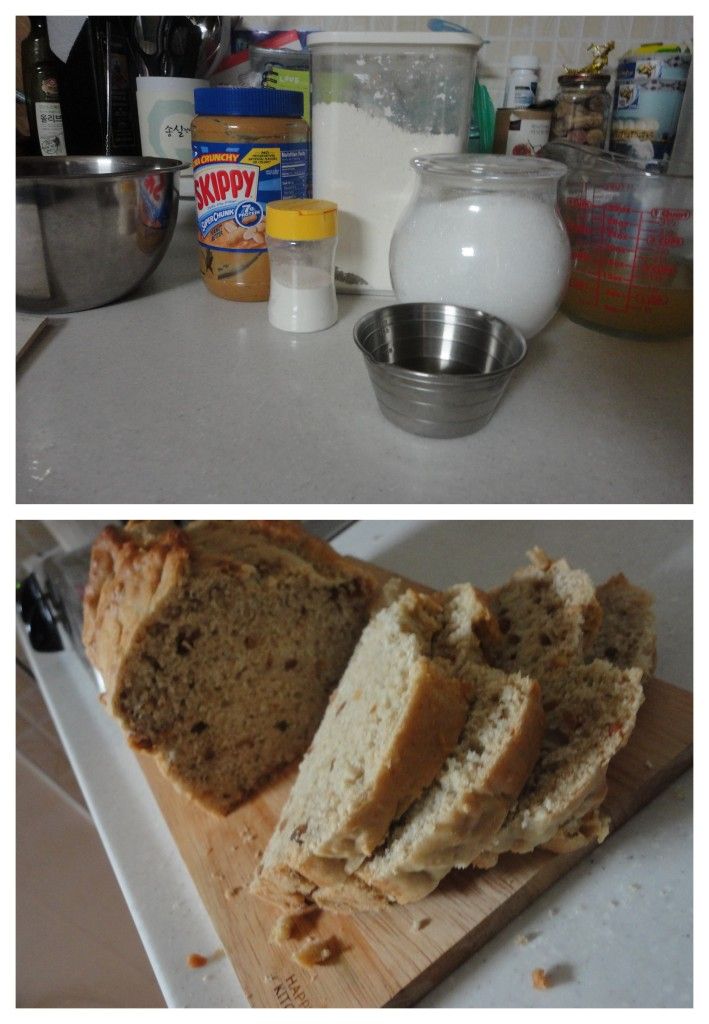 I was so impressed with how the
Banana Beer Bread
turned out, I thought I'd try another variation: Peanut Butter Beer Bread.
The banana variation was better, but truth be told, both were delicious and so easy to throw together!
Ingredients/Directions:
In a large bowl, mix together 3 cups Flour, 1 tsp. Salt, 3 Tbsp. Sugar, and 1 Tbsp. Baking Powder. You will need a total of 8-12oz Flat Beer, add about one cup to dry mixture as well as about 1/2-1 cup of Peanut Butter. Add additional beer as necessary to gain the proper consistency, thick and sticky, not too runny. Pour batter into a greased loaf pan, dollop 2 tbsp. of Butter on top of the raw loaf and bake at 375 F for 30-40 minutes.