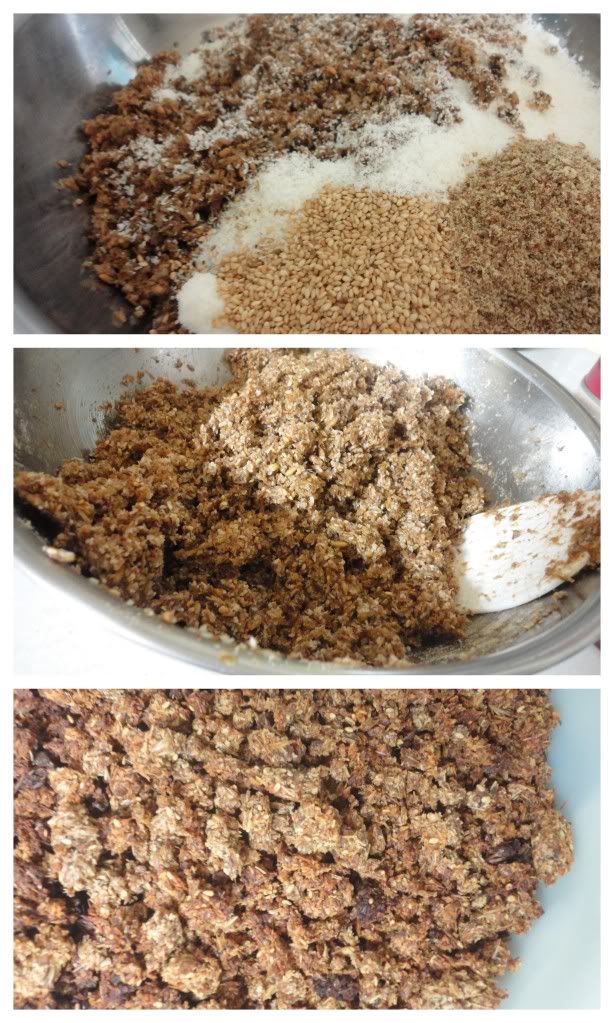 Actually, this was a fail.
This is more of a post where I'm going to just write some notes to myself.
350 Fahrenheit is 277 in Celsius
275 Fahrenheit is 135 in Celsius
Check granola often...it burns easily.
Korean brown rice syrup is, apparently, not that impressive, go figure.
Fingers crossed that round-two will work out better.