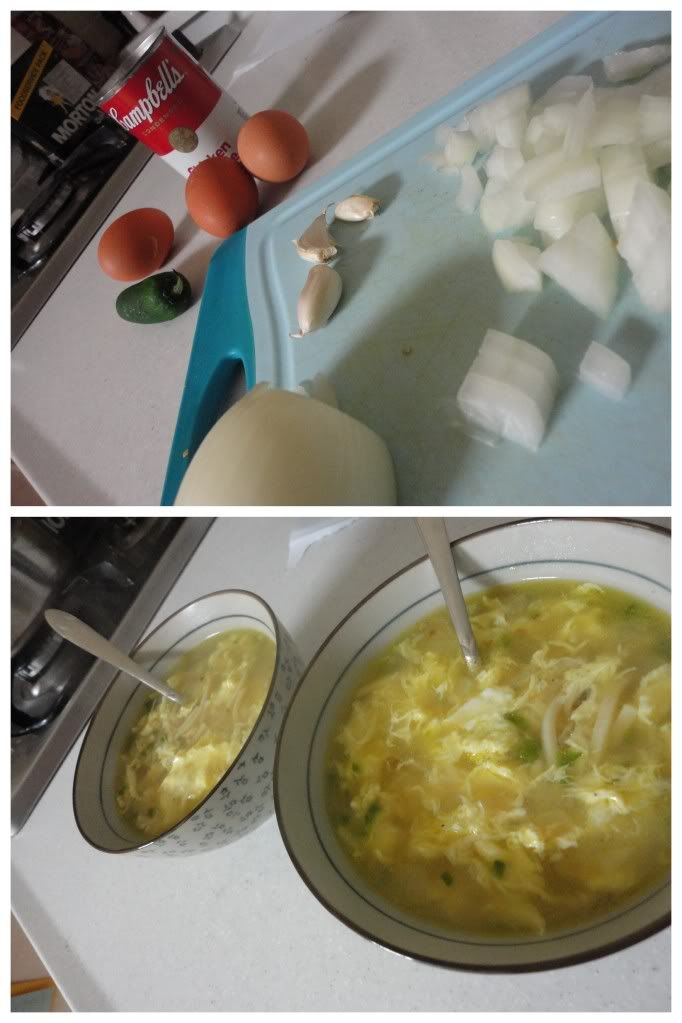 One of my greatest cooking joys is taking something, whether leftovers, something bland, something too scantly portioned for the dining party, etc. and make it better, more filling, more exciting...so, with a single can of Campbell's Chicken Noodle soup in the cupboard and two hungr bellies, I set to work.
Saute onion, jalapeno and garlic in a touch of olive oil.
Add one can of prepared chicken noodle soup plus one cup of additional chicken broth or other liquid.
Bring to boil.
Whisk four eggs and a splash of water, salt and pepper together in a small bowl.
Reduce water to frisky simmer (ha!)
Slowly pour in egg. Restrain yourself from stirring.
Wait for cooked egg bits to begin rising to the surface of the water. Stir. Ensure all the egg is cooked...i.e. wait a minute.
Scoop into bowls and be fed.