I'm not sure why I waited so long to make a pot of rice pudding. I'm quite ashamed that I have made it to the ripe age of 26 without taking in the pleasure of this quick comforting treat on a more regular basis. Not to mention, rice pudding is just screaming to become the playground of numerous experiments and additions (I'm thinking Peanut Butter, Nutella, S'more Ingredients, etc.) I'm eager to play around with this basic recipe and to enjoy it at it's most simple and delicious.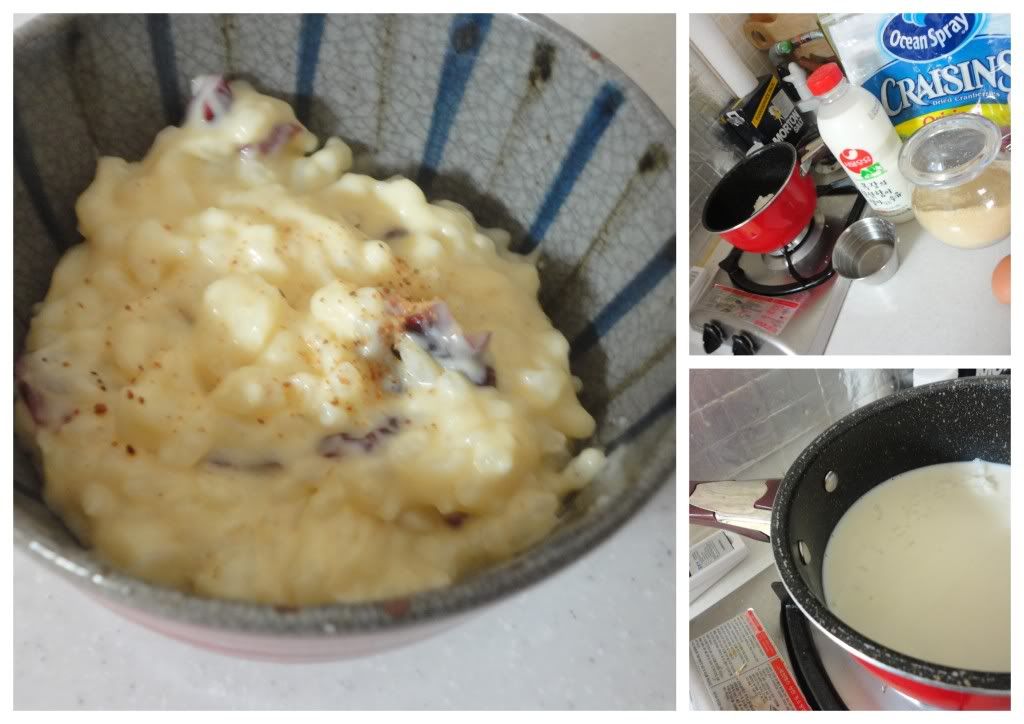 Ingredients/Directions
:
In a small pot combine
1 1/2 cups cooked Rice
,
1 1/2 cups Milk
,
1/3 cups Sugar
(I used brown, most recipes call for white) and 1/4 tsp. Salt. Cook over medium heat until thick and creamy, 15-20 minutes. Stir in an additional
1/2 cup Milk
,
1 Egg, beaten
and
2/3 cups Raisins
...or Craisins or Nothing...Cook an additional minutes. Before serving remove from heat and stir in
1 Tbsp. Butter
and
1/2 tsp. Vanilla.