Extended Shelf Life for
: Strawberries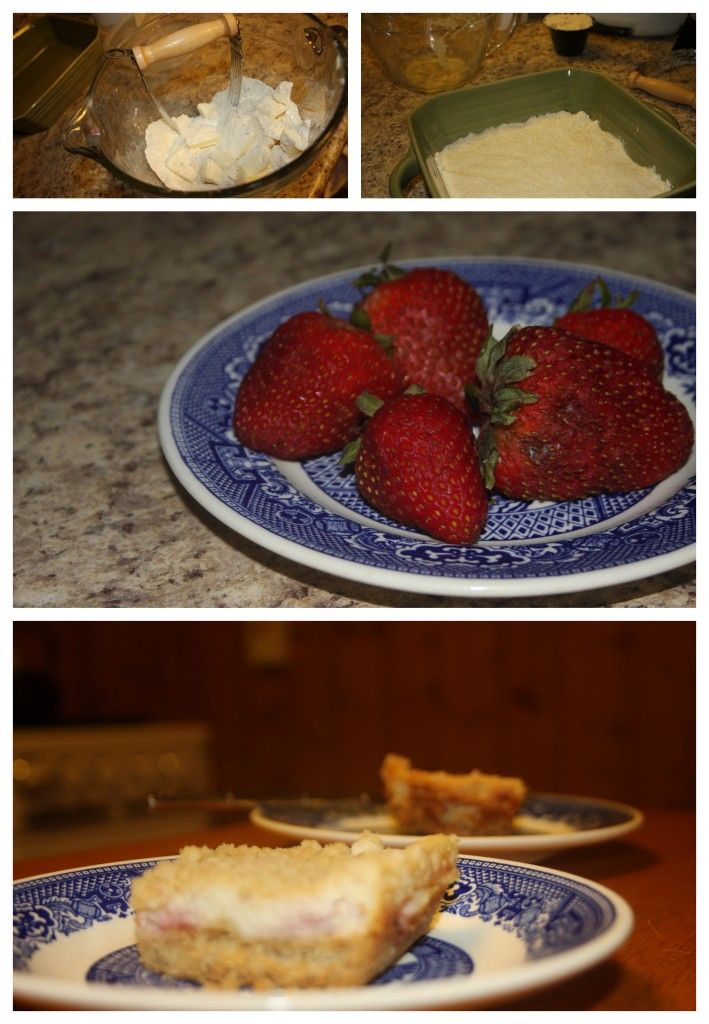 Truth be told, I get pretty excited when a batch of dumpster strawberries make their way into 519 Kitchen. A second truth to share is that I really missed cream cheese while living in South Korea so I'm definitely incorporating it into as many meals, post-meals, etc. as I possibly can. That being said, when dumpster strawberries arrived and I realized cream cheese was just waiting to be used, I cracked open a cook book and went to work tweaking and adjusting until these flaky little morsels came hot out of the oven.
Ingredients/Directions:
Combine
1 cup Flour
and
1/3 cup Brown Sugar
in a medium bowl. Cut in
6 Tbsp. Cold Butter
until you have a mixture of fine crumbs. Set aside 1/2 cup of this mixture for topping while pressing the remaining crumbs into an non-greased square baking dish. Bake crust at 350 for about 15 minutes.
While crust is baking, dice
a handful (depending on your 'harvest') or two of strawberries
and
sprinkle with sugar
, to taste (2-4 Tbsp.). In a small bowl, beat
1 package Cream Cheese
for 30 seconds on medium speed. Add
1/4 cup Sugar
and beat until fluffy. Add
1 Egg
,
2 Tbsp. Milk
, and
1/2 tsp. Vanilla
and beat until well mixed. Fold in syrupy, sweetened, deliciously salvaged strawberries.
Spread cream cheese mixture onto crust, sprinkle with reserved topping. Bake 20-25 additional minutes until done. Cool in pan, store in the refrigerator (if they last that long).