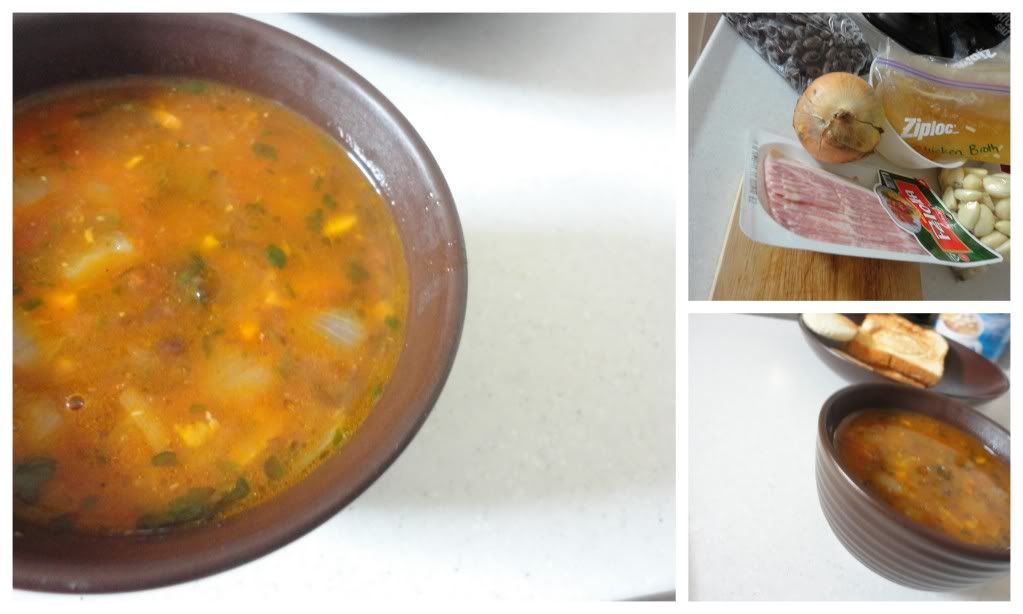 Pinterest is the source for so much inspiration, it is unbelievable. This latest 'pinspiration' can be tracked back to
this website
, and let's just say - my world may never be the same! You may know that we have a deep, deep love for fried eggs, match that up with some toast and a slice of cheese and even the worst of days get to end in a glorious fashion. If you've ever made a grilled cheese and if you've ever made a toad-in-a-hole, you can nail this sandwich.
Using a biscuit cutter or a glass remove a circles-worth of bread from each slice of bread that will soon become a sandwich. Grease a fry pan, throw in one or two slices of bread (depending on space) crack an egg into the hole and let set for a minute or two until bread is toasty and egg is cooked through on the bottom. Flip each slice of bread over, sprinkle or lay on some cheese, let the cook on the other side, but two breads together and you have a eggy, cheesey, amazingly AMAZING sandwich! Serve that up with a bowl of soup and you've got yourself the perfect meal to beat the winter blues.
As for my black bean soup I boiled about
2 cups of Chicken Stock
from the freezer added a cup or two of
water
, roasted about
6 tomatos
and
an onion
, threw them in a food processor with some
garlic
for a quick chop dumped that into the broth mixture added about
2 cups of black beans
and some
crisp bacon
. Seasoned with
salt
,
pepper
,
red
chili powder
,
cumin
,
cilantro
(from the freezer) and a
roasted
green chili mix
I had also froze before the chiles could go bad.
(
These freezer concepts revolve around a desire to extend shelf life of certain foods, I've posted about the cilantro before, I did the chiles in a similar fashion. Roasted in the oven, threw into the food processor with olive oil and garlic, pulsed and placed in ice cube trays. Now, if I want to add a punch to my dish, I just throw in one or two cubes of 'fresh roasted' chiles from my freezer
!)