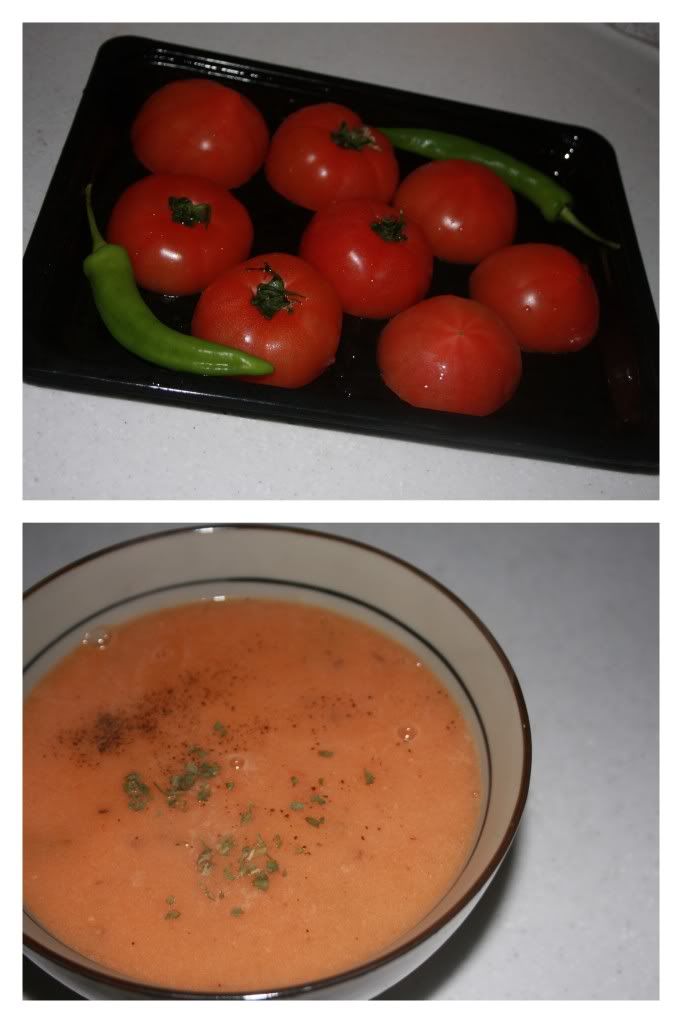 With a killer sore throat and an ever growing hankering for tomato soup, I made my way to the local grocer, picked out a handful of tomatoes and made my way home to attempt my first ever home-made tomato soup. It was incredibly easy and absolutely satisfying.
Ingredients/Directions:
Slice in half
4-5 Red Tomatoes
and place in a pan to be roasted at 350 for 20-30 minutes. If desiring a bit of kick add to the pan
two chili peppers
to be roasted simultaneously. Upon finishing in the oven, let tomatoes cool for 10 minutes before removing skins and leaf. Throw tomato pulp and whole chilies into a pot, blender or food processor. If in pot, use an immersion blender to puree the tomatoes and chiles. Add a splash of
liquid
if need be and some
salt
and
pepper
to taste. If you prefer a creamy tomato soup, add a bit of
milk
and stir until incorporated - thickness and flavor are up to you! Once you've reached the right consistency and flavor, pour into a bowl and serve alongside a grilled cheese sandwich or crackers!