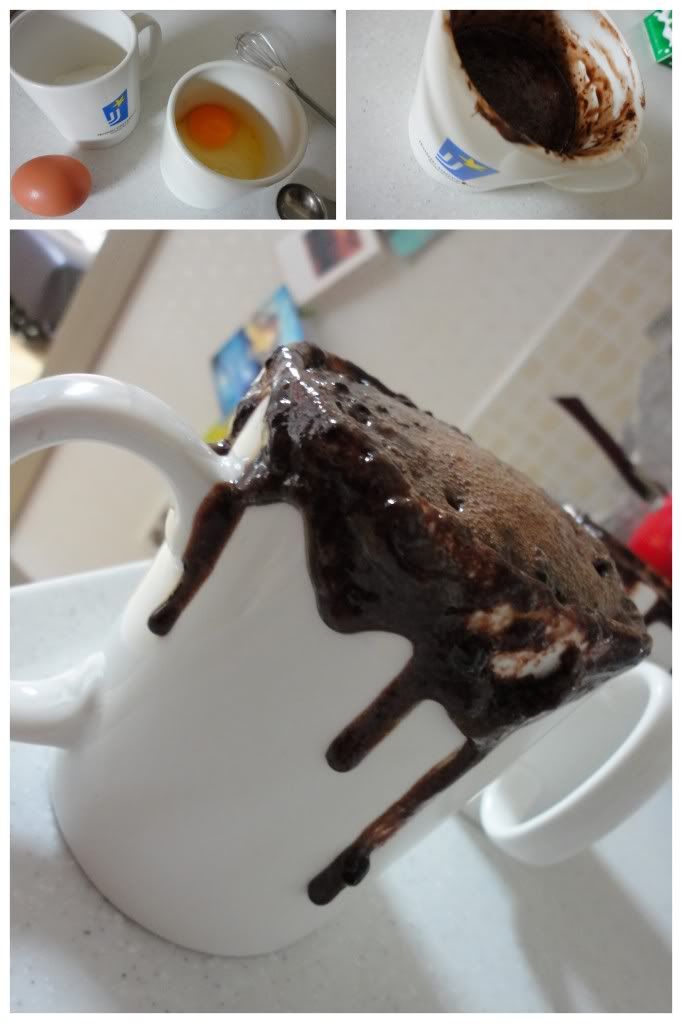 Want dessert in 5 minutes or less? Well, here it is! Wait no longer! This gem is not really my brilliant creation, the original recipe is
here
...but just in case you happend by 519 Kitchen first, I'm happy to share the recipe with you ^.^
Ingredients/Directions:
In a large coffee mug whisk together:
4 Tbsp. Self Rising Flour
(or AP Flour with a sprinkle of Baking Powder and Salt...to make your own Self Rising Flouth use the ratio: 1 cup Flour + 1.5 tsp. Baking Powder + 1/2 tsp. salt),
4 Tbsp. Sugar
,
1 Egg
,
3 Tbsp. Cocoa
,
3 Tbsp. Nutella
,
3 Tbsp. Milk
and
3 Tbsp. Olive Oil
. Throw it into the microwave for anywhere between 30 seconds and a minute and a half...keep an eye on it! Mine GREW and almost left the coffee mug. ENJOY!!! It's a rather large helping of cake, but it's delicious, so just eat it (or pawn it off on the hubs).