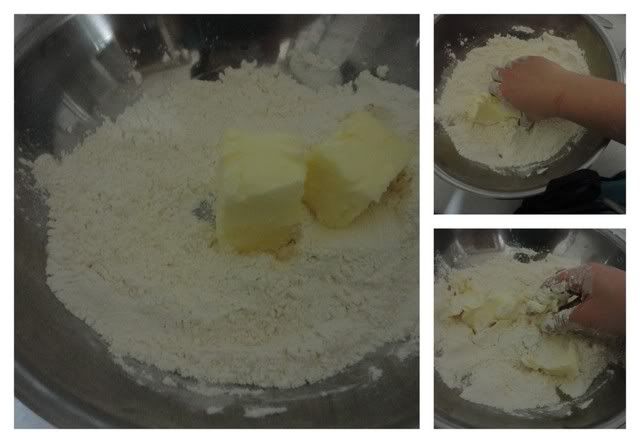 Up until recently, I've been a bit terrified of Pie Crust. However, it turns out it's not that frightening and although it's definitely an art and one I've yet to perfect, it's entirely manageable. 
Ingredients/Directions:
In a large bowl combine 2 cups Flour with 1 tsp. salt, cut in 3/4 cups butter (fingers work great for this!) Gradually add up to 4 Tbsp. cold water (1 Tbsp. at a time) until dough forms a ball, chill for 30 minutes before rolling out. If you leave it in the refrigerator too long it will need about 30 minutes to come to room temperature. I like to roll mine out on wax paper if I'm not using it right away, roll the wax paper/crust into a 'log' and refrigerate until later.