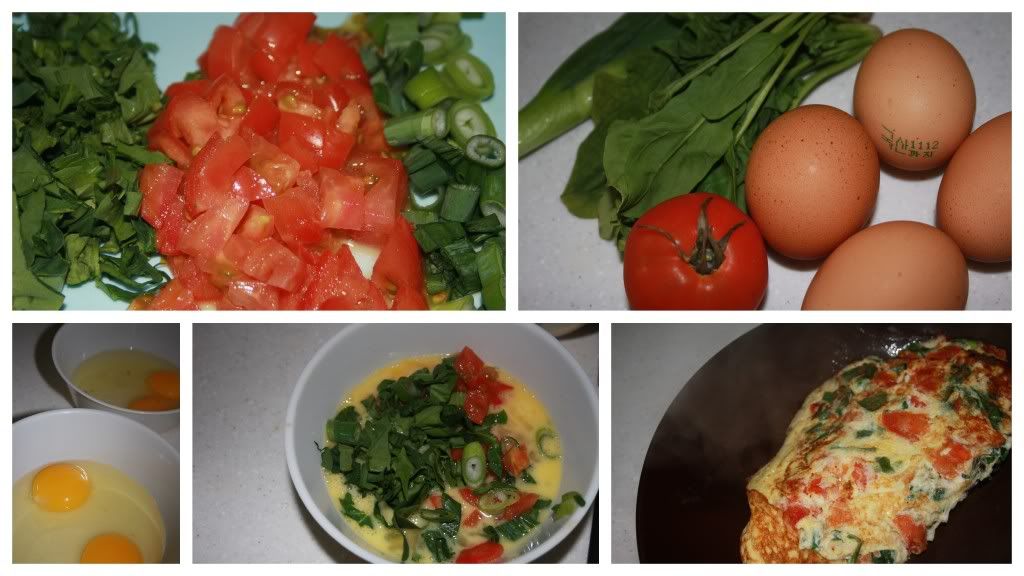 Tomatoes here are FABULOUS! Incredibly sweet, I could eat a bowl full with chopsticks and be a happy camper! I can also whisk up some egg, throw in some spinach, green onion and the tasty tomato morsels, pour into a hot skillet cook through, throw in some mozzarella cheese and enjoy a giant, beyond satisfying omelet. I highly recommend it!
(I wanted to try the
egg roll concept
to get it on video, but tomatoes and spinach are too heavy of ingredients to conduct an egg roll with - maybe next time).