Nothing here needed an extended shelf life...and honestly the recipe isn't anything special or different, but sometimes, I just like to remember when I bake delicious things - this is one of those times: My first cinnamon rolls since returning to Laramie.

Grateful to have a bread machine to do the dough.
Grateful to have an oven big enough to manage a tray of these.
Grateful for Cream Cheese Frosting.
Grateful to have neighbors and friends to share them with.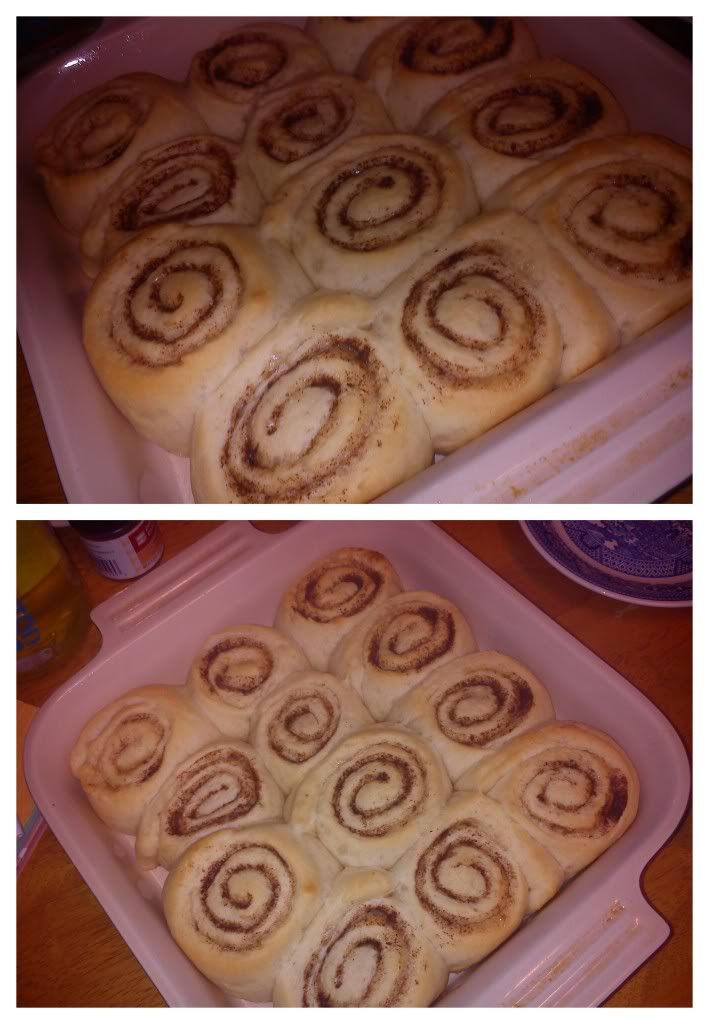 If I just got your hopes up and you were looking for a cinnamon roll recipe, have no fear, I do have a couple posted here at 519 Kitchen:
Two recipes, one post:
Overnight Cinnamon Rolls + Big Batch Cinnamon Rolls
A Favorite and one that's easily adjusted to your personal preferences:
Choco-P.B. Rolls