Extended Shelf Life for: Kohlrabi, onion, limes and cilantro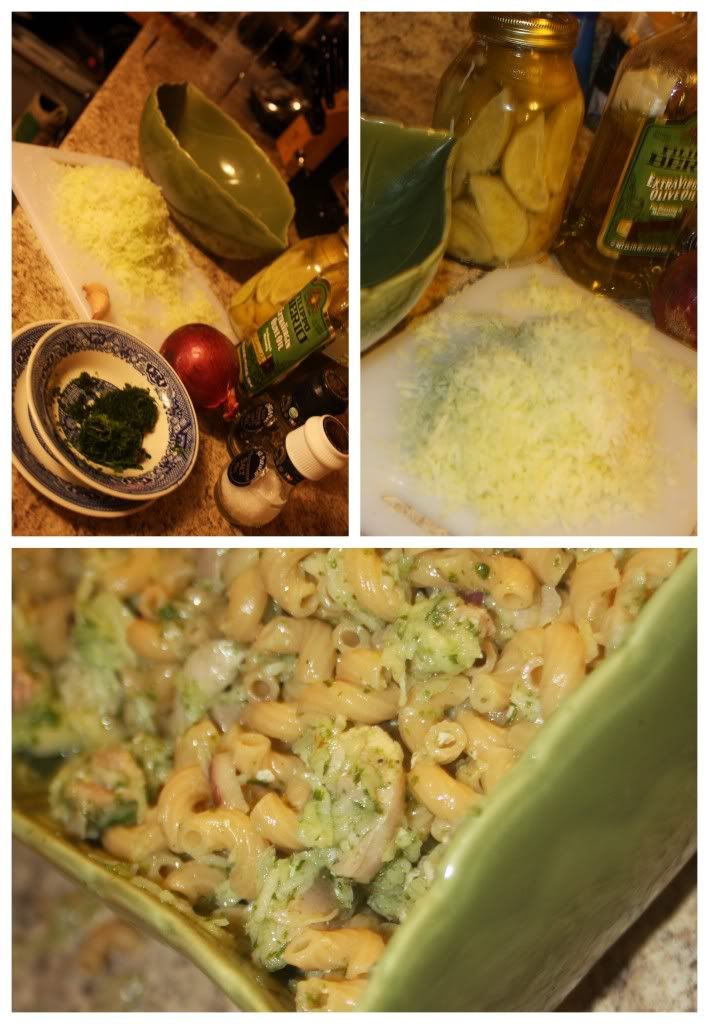 Sometimes you just need to make a bulk amount of something so you can eat the rest of the week. Ultimately, the week of this dish I was craving a deliciously warm and thick soup, but that was not an option with the ingredients on hand. So, we ended up with this pasta dish which was delicious but made me wish warm weather were around the corner.
Ingredients/Directions:
Prepare one package of
Noodles
such as macaroni. Shred
one large Kohlrabi
, season with
Salt
and the juice of
1 Lime
. Toss in
one chopped red Onion
and
1 Tbsp. of packed chopped Cilantro
. Mix in cooked Pasta, add salt, lime juice and black pepper to taste. Enjoy at room temperature or chilled.