Extended Shelf Life for: Pear Skins, Apple Skins and Lemon Peel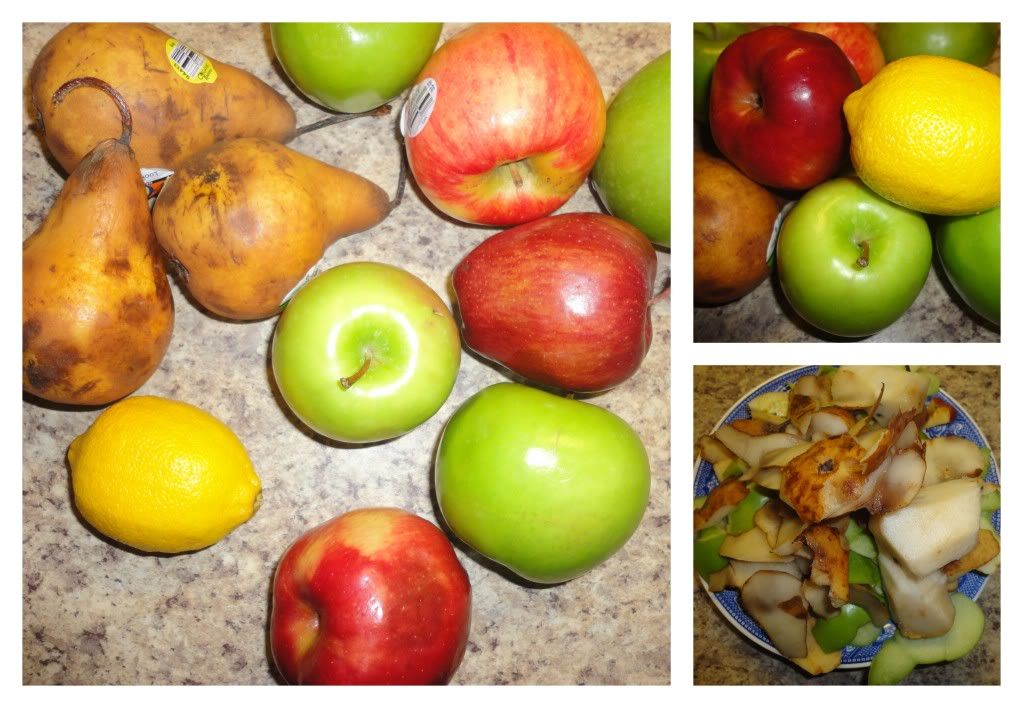 Recently,
I made Apple Cider Vinegar
, it was easy and turned out a DELICIOUS pot of vinegar of which the man and I have enjoyed a daily shot (which is beneficial in terms of boosting our immune system AND regulating our blood sugar, meaning we aren't starving 2 hours after breakfast - awweeesome!)
Anyway, in learning to make Apple Cider Vinegar, I discovered that basically the scraps of any fruit or veggie can easily and quickly be turned into a health-packed (and surprisingly delicious) vinegar product.
So, with some aging apples, pears and another few lemons I set to work with another batch of vinegar with was the cores and skins of a few pears, a few more apples and the peel of a single lemon. I put these scraps into our large crock and covered with water and sugar (one quart of water + 1/4 cup of sugar) until the peels were completely covered. Cover the crock with cheesecloth, let set in room temperature (60-70 Fahrenheit) for about a week before straining out the peels, transferring the liquid to another crock (or glass jars) and covering with cheese cloth for another 2-3 weeks until you have the degree of fermentation and vinegary taste that you love and desire. The lemon peel here makes the vinegar quite tart and sour, but completely enjoyable!