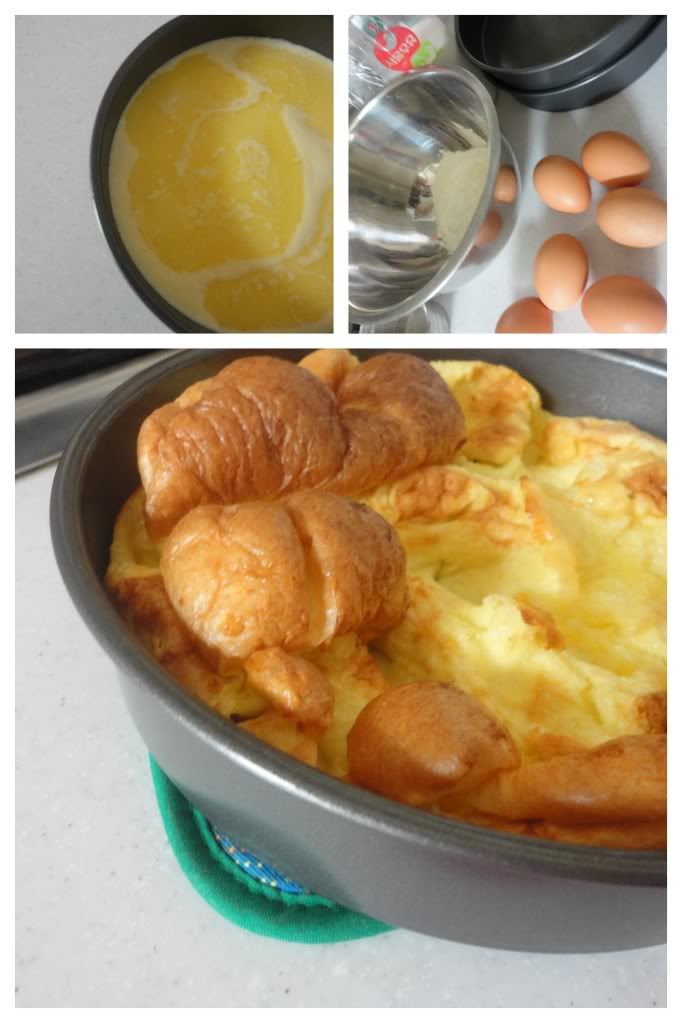 I'm not sure if this is a Dutch Baby or not...I've wanted to make a Dutch Baby...and this looked similar so if you happen to be familiar with Dutch Baby's perhaps you can fill me in...otherwise, you should just get on making yourself some Hootenanny because it is quick, easy, and oh-so-melt-in-your-mouth-delicious!
Ingredients/Directions:
Blend together: 1 cup Flour, 1 cup Milk, 6 Eggs, and 1/4tsp. Salt. Pour batter into a greased 9X13 pan or split between two round cake pans or 8in/9in square pans. Melt 1/2 cup Butter and pour over Hootenanny batter (split if necessary). Do not mix butter into the batter, simply put the pans into the oven for 25 minutes as 400 degrees. Cut into squares of triangles and top as you would a pancake - enjoy!