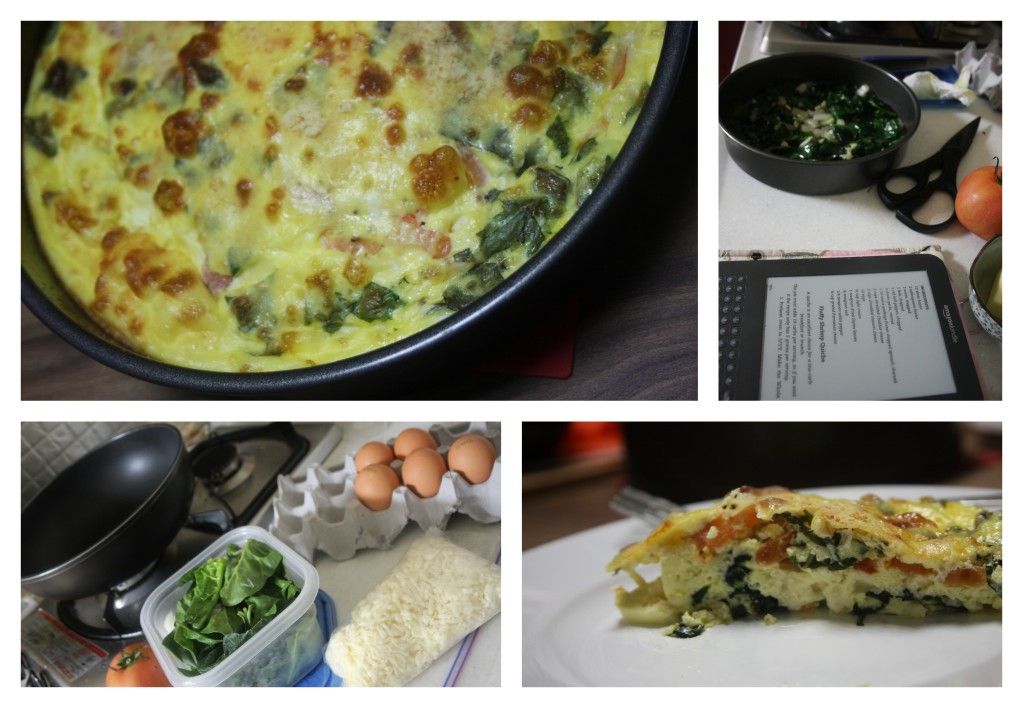 I have currently set a goal to master pastry crusts, however, I had not set that goal, nor did I have sufficient time the night I opted to throw together this crust-less quiche.
Served to new friends before splitting off into our respective genders for basketball and cafe chatting, this was a delightful light dinner on a school night.
Ingredients/Directions:
In a large skillet, saute half an Onion and a couple cloves of minced Garlic, add a couple of handfuls or roughly 2 cups of fresh, chopped Spinach. Once Spinach is wilted, throw into the bottom of a well greased round cake pan. Top with slices of tomato and a sprinkle on some mozzarella cheese. In a separate bowl, whisk together 6 eggs with 1/4 cup milk or yogurt, season with salt and pepper, pour over Spinach. Top with grated Parmesan and bake at 350F (177C) for 20-30 minutes or until egg mixture is set and top is beginning to brown.