Extended Shelf Life for: Oranges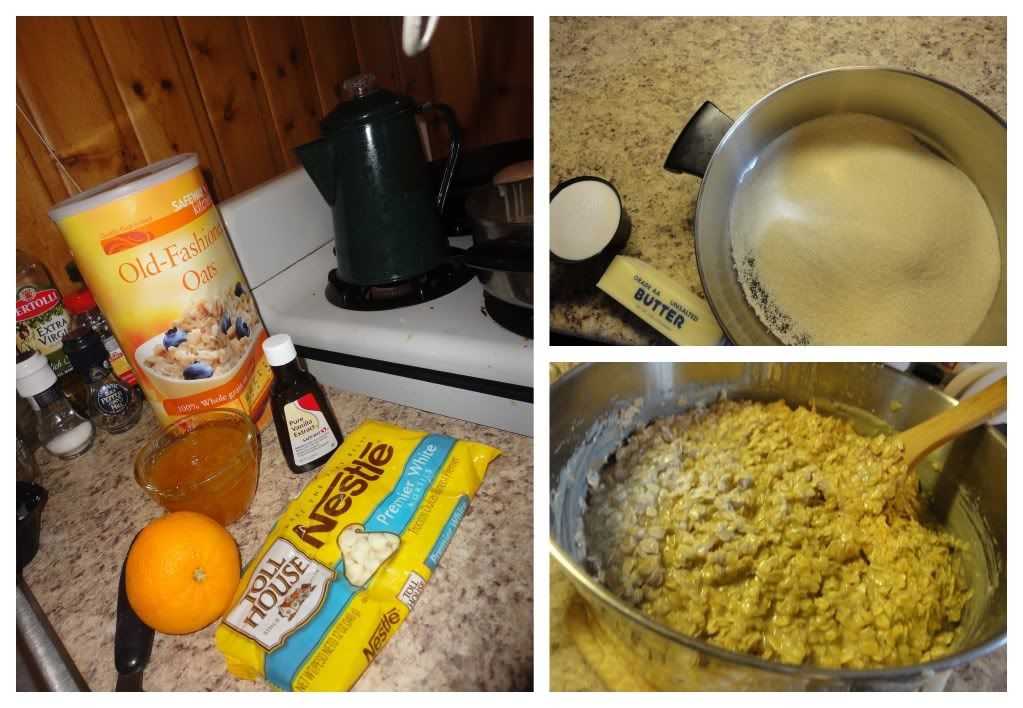 With the raging success of my
Cookies and Cream No-Bake Cookies
, and my undying love with kitchen experiments AND the open field for experimenting with No-Bake cookies (seriously, why aren't there more variations?) I'm on the go with new and exciting ways to enjoy a no-bake cookie which, excitedly are gluten free, making them a great go-to for potlucks and other events where all my dear GF friends may be present.
These White Chocolate Orange No-Bake Cookies are, without a doubt, delectable and delicious and a variation on no-bakes that will please many a palate, especially if you happen to have a non-chocolate loving friend, such as I do.
If you have happened by these cookies after already enjoying the Cookies and Cream No-Bake, I hope you'll find this variation just as enjoyable!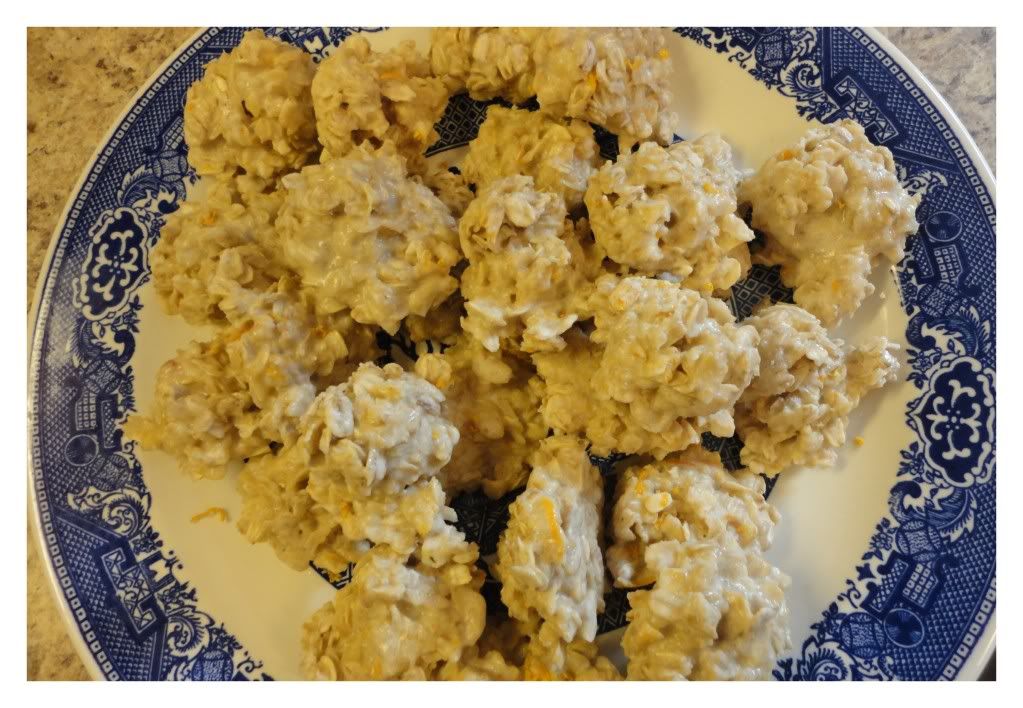 Ingredients/Directions
:
In a medium saucepan melt
1/2 cup Butter
,
1/2 cup Milk
and
1 3/4 cups Sugar
together. Once mixture has come together remove from heat and stir in
1 bag of White Chocolate Chips
until melted. Stir in
3 Tbsp. Orange Marmalade
,
1 Tbsp. Fresh Orange Zest
and
1 tsp. Vanilla
. Add about
3 cups of Rolled Oats
, add additional oats until mixture is thick and each oat is covered. Drop by the teaspoon or tablespoon full onto wax paper covered cookie sheets, refrigerate overnight or for 1-2 hours. Enjoy!