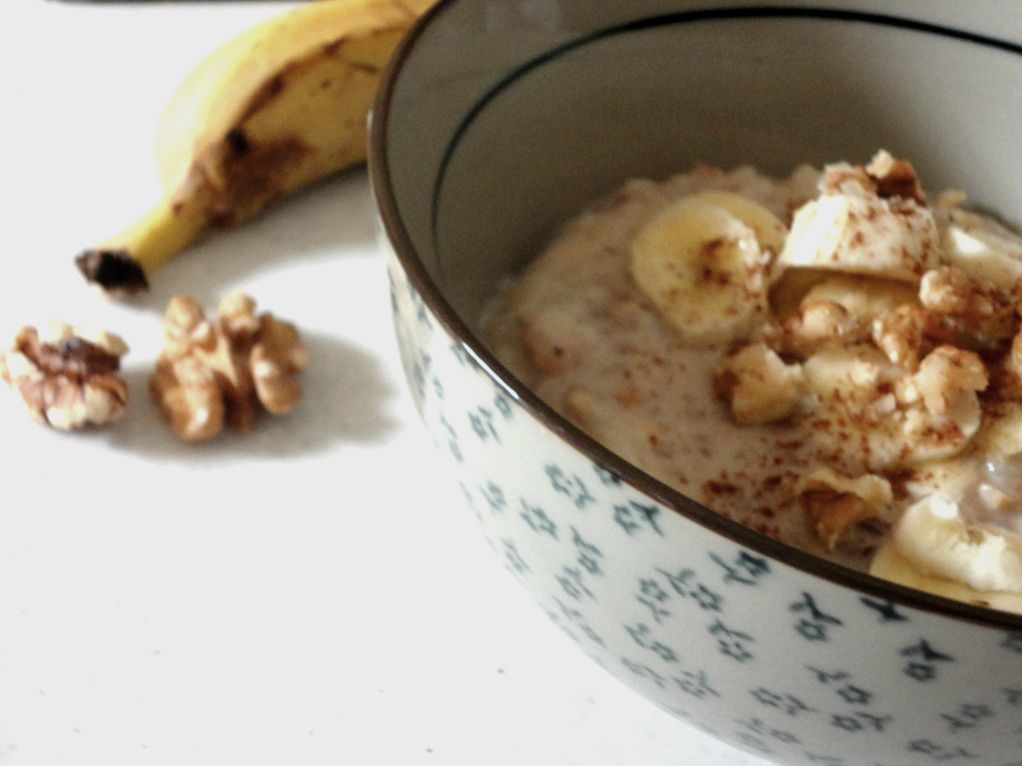 Breakfast is big deal in our home. So is using up whatever random ingredients may be living in our refrigerator and may potentially need to be getting on out of there quickly. Needing to be booted from the fridge this weekend was some rice from a recent dinner of Kimchi Chigae.
If you've scrolled through any of my more recent posts, you may notice I have a slight obsession with Rice Pudding. So, when I was reading through a cookbook on my Kindle and noticed a Rice Cereal/Rice Porridge, I knew I was in for some recipe inspiration!
Saturday morning in Daejeon, South Korea was as rainy as could possibly be making for the perfect opportunity and weather to enjoy a hot bowl of porridge. Throw in some banana and walnut and you're nearing on tastebud ecstasy!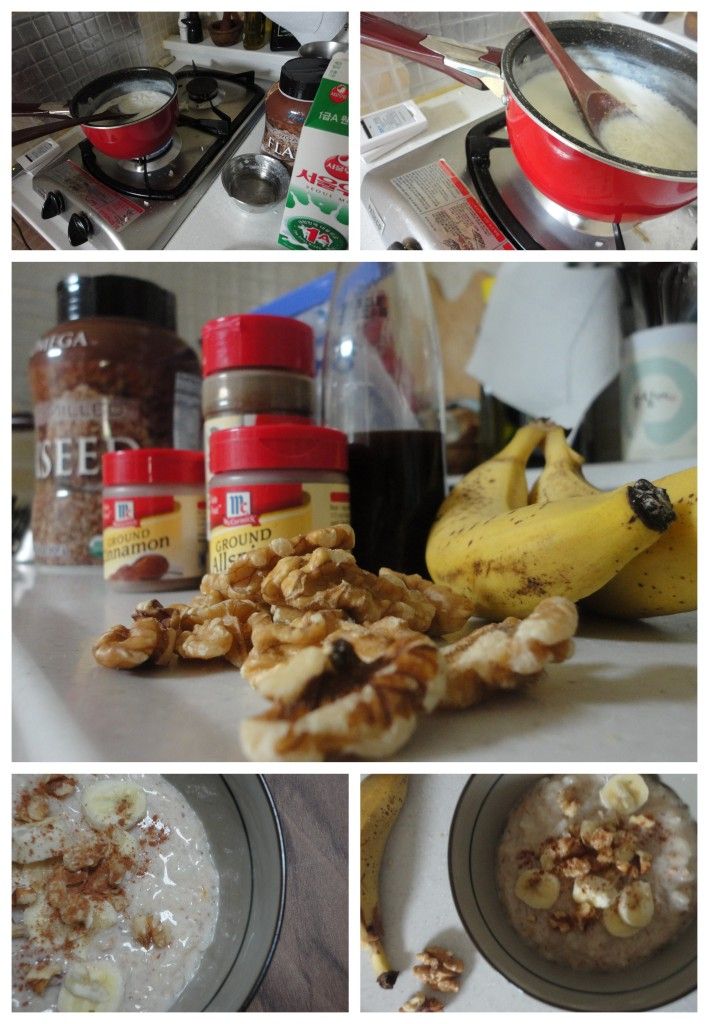 Ingredients/Directions:
Adapted from eBook
Superfoods: Simple Breakfast Recipes
In a small sauce pan heat
2 cups prepared rice
(brown is recommended, but white will serve the same purpose however less nutritionally) and
2 cups of milk
. Boil this mixture until it begins to thicken, stirring occassionally (about 5 minutes). Reduce heat to medium and add
1/3 cup Sugar
and
1/2 tsp. Grated Orange Peel
, cook an additional 5 minutes until flavors blend and porridge thickens a bit more. Remove pan from heat and add
2 tsp. Vanilla Extract
and the following spices to taste/per preference:
Cinnamon
,
Cloves
, and
Allspice
(Personally, I go heavier on the cinnamon and light on the cloves and allspice). Serve porridge into bowls, top with
one sliced Banana per serving
and a
handful of crushed Walnuts
, an extra shake of cinnamon and enjoy with your breakfast drink of choice!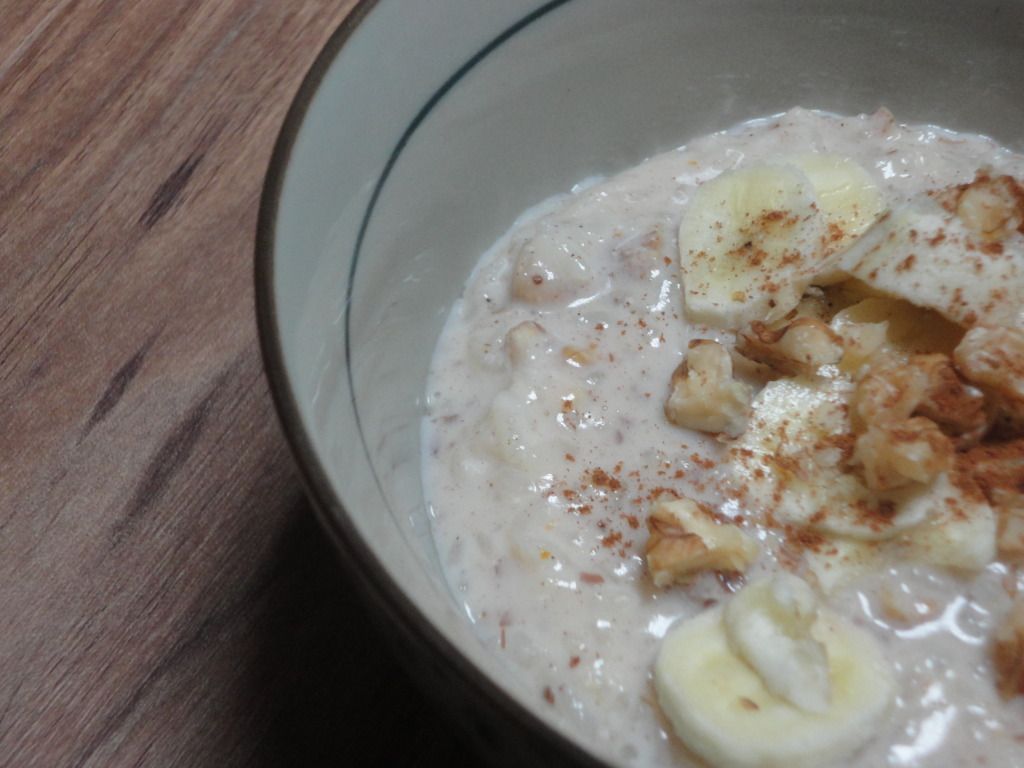 Find more sweets for your weekends and day-to-day...