Extended Shelf Life for: Lemons and Cauliflower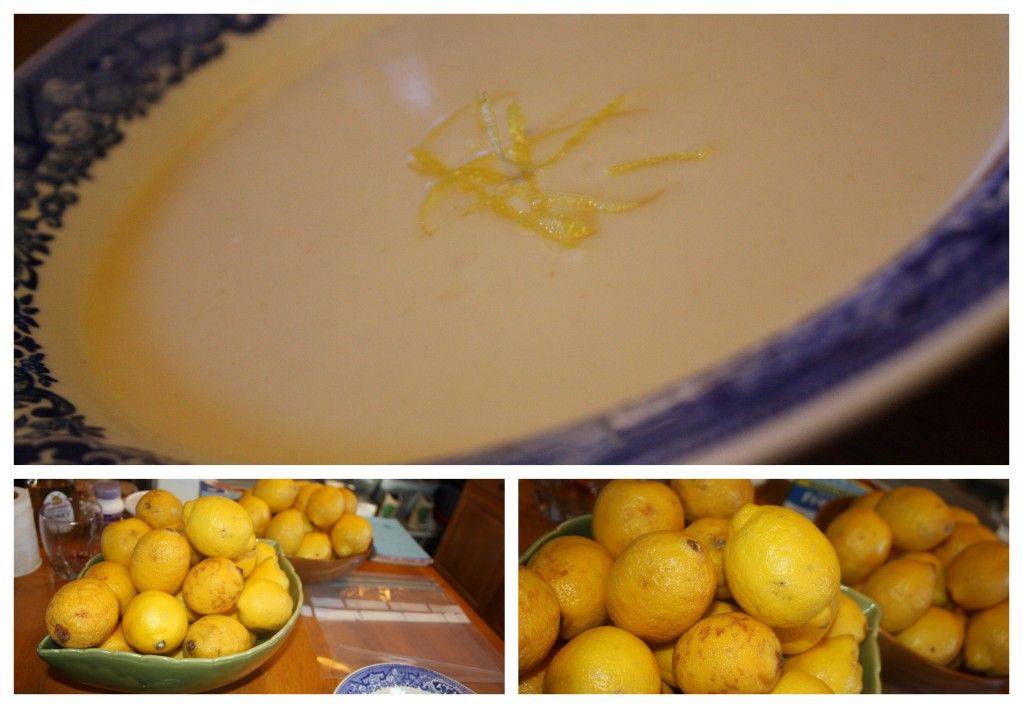 Ingredients/Directions:
Lemon Soup recipe from
Rachel Ray's 2, 4, 6, 8 Cookbook
Bring
6 cups stock
to boil with
lemon peel
. Turn off heat and cover, allow stock and lemon peels to steep for 5 minutes, remove peel (unless you used zest). In a medium bowl, whisk together
2 eggs
and
2 egg yolks
with
5 tbsp. Lemon Juice
and
Hot Sauce
. Add to egg mixture
1/2 cup of the hot stock
to temper the eggs. Whisk this egg mixture into the stock, then turn the heat to low and whisk until soup thickens slightly, should take about 4-5 minutes. Season with salt and pepper and fresh parsley if available. Enjoy as an appetizer or side dish.
Roasted Vegetable recipe inspired and assisted by the
Better Homes and Garden's Cookbook
Toss
1 head of Cauliflower
, broken into florets, with
2 tsp. Olive Oil
,
1 tsp. Lemon Juice
,
Salt
,
Pepper
and
Cayenne Pepper
to taste. Roast in an oven heated to 450 F until tender (this factor always takes me a lot longer than I expect, so don't intend on having roasted veggies as a quick dinner).