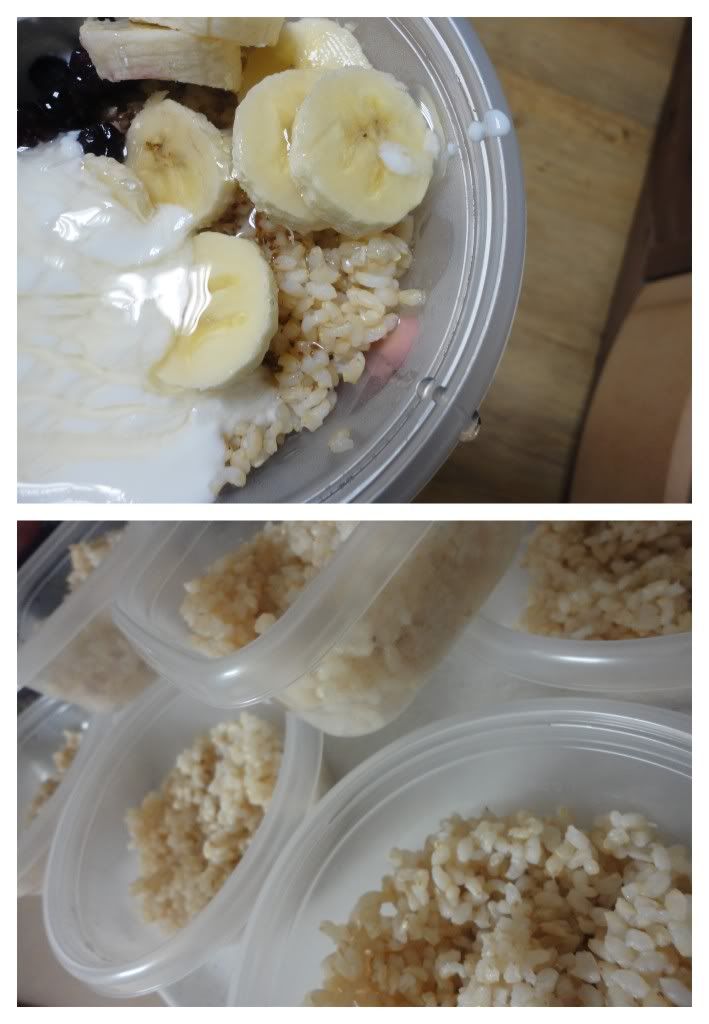 Some important things going on here in 519 Kitchen.
First of all, I made my own yogurt!
And it's amazing.
And it's easy...Although incubation is a long-going process.
And it's delicious.
Second of all, I've made time for breakfast.
Not just some lame toast.
Or a pastry from the convience store.
A hearty, nutrious breakfast so I can be at least one step ahead of the work grind.
I was inspired by a friend who recently told me she made a large batch of brown rice at the beginning of each week then ate it cold for breakfast, like cereal, with fruit and yogurt.
I was also inspired by the countless Pinterest examples of 'make-ahead' and 'freezable' breakfasts.
So, I combined the inspiration and got excited about my home-made yogurt and the result has been 4 mornings of delicious, hearty breakfast for me AND the hubs!
In true 'Pinterest' fashion, I seperated out the rice into individual servings so that step would be taken care of each morning. Then, each morning all I have to do is sprinkle on some flaxseed, spoon in some fruit (this week has been blueberries and bannas), drizzle with honey and scoop some yogurt on top before mixing it all up and sitting down in the big comfy chair to enjoy my morning nourishment and perpare my body for the upcoming day.
So. friggin. fantastic.