Extended Shelf Life
: Oranges (peels specifically)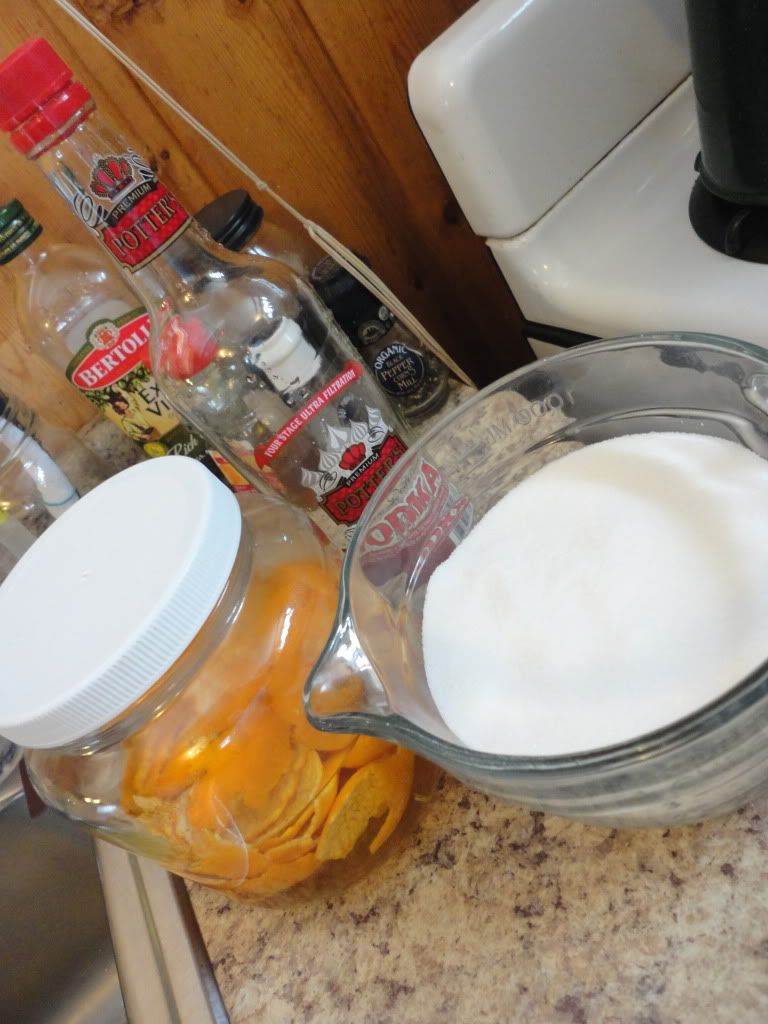 Remember how we dived a bunch of oranges?
It's lead to exciting creations such as
Orange Marmalade
and
Tangerine Salsa
.
But this round of dumpster diving and experimenting has lead me to explore the art of using
the
entire fruit or vegetable. To find ways to use peels and scraps, pulp and cores.
Vinegar has been a life saver for this.
So is making home-made stock.
But, obviously, in our house, we also enjoy a good Alcohol experiment or two what with the brewing and all.
So, with more peels than I could handle, I figured it was time to soak some in Vodka and see what I could create.
Based on
this recipe
, I went forth with a simple experiment which basically involved soaking
a large handful of tangerine peels
in the
Vodka from one 750 ml bottle
for a couple of weeks. I think made a
simple syrup with water and sugar
, added it to the tangerine Vodka and we ended up with a sickly sweet bottle of Orange Liquor which turns out makes a fabulous drink when poured over lime ice cubes.
So there you have it! Just another way to use up things you'd otherwise trash, candy or compost!