Extended Shelf Life for: Tangerines, Tomatoes, Onions, Jalapenos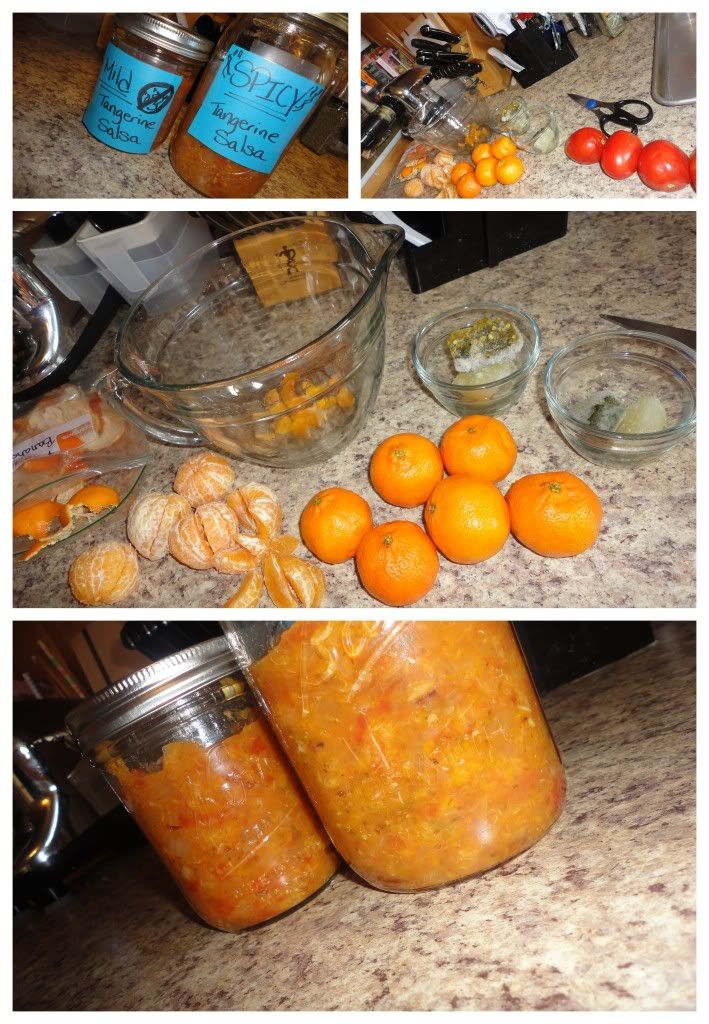 We've been eating tangerines, cuties, oranges with great frequency.
I've begun a major research project regarding what to do with all of the peels and have made dishes such as
Avocado-Orange Pasta
, pints of
Orange Marmalade
,
Candied Orange Peels
and of course
Fresh Orange Juice
(with a few other veggies and fruits thrown in).
But after all of these dishes...I still had fruit to use up.
So, with a taco night in the works for church, I decided to do up a batch of tangerine salsa and the results were quite tasty indeed!
Ingredients/Directions
:
Adapted from
Appetite for China
Roughly chop
8-10 Tangerines
,
2-3 Roma Tomatoes
,
1 Red Onion
and
1 Jalapeno
. Mix together, toss in the juice of
1 Lime
. Season with
Salt
and
Cumin
.