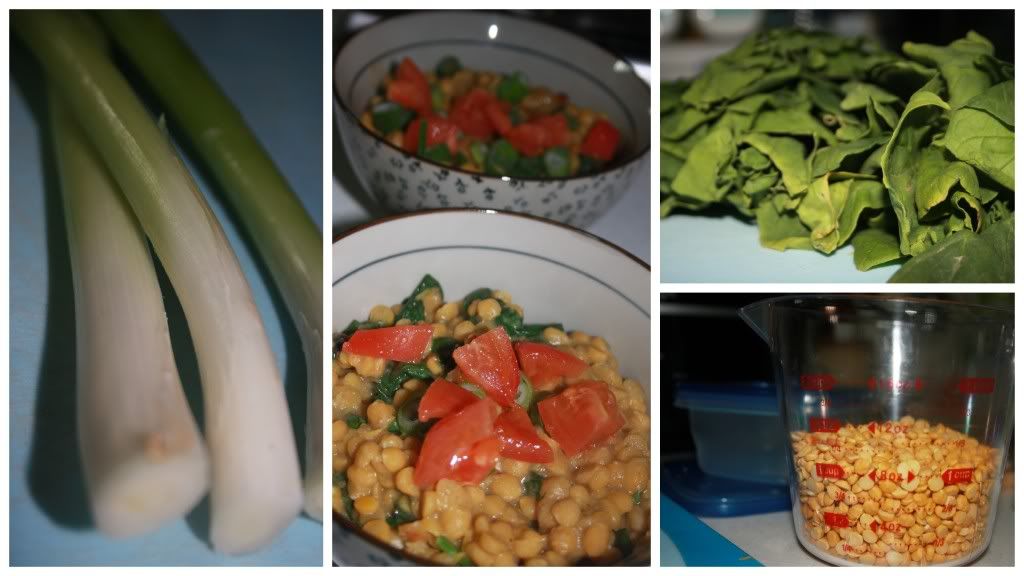 I loved everything about this dish. Seeing these photos have stirred a craving in me which I did not expect! Lentils are delcious! Cumin is fantastic! Spinach and tomatoes - stellar! Tomatoes especially. I mixed in about a cup or so of tomatoes into my bowl of spinach and lentils.
Ingredients and Directions:
Saute some onion or the whites of a couple of green onions plus two or three garlic cloves in some veggie oil. Add about 2 cups of water (may need to add more as lentils cook) and 1 cup of lentils as well as some salt, cumin, and pepper. Bring to a boil, reduce heat to simmer, cover and cook until lentils are soft adding water or broth as needed. In the last five minutes add as much fresh spinach as will bring your heart content. Top with fresh, deliciously sweet tomatoes and enjoy on the couch next to the one you love the most.