Often at '519 Kitchen' there is a last ditch effort to use up a handful of ingredients prior to their turning sour, smelly, slimy, or otherwise unsightly. This weekend was no different as a ziploc of beans sat anticipating usage next to a package of mushrooms, garlic, and sesame leaves and 'marinated' beef from the infamous
Sesame Leaf Beef Sandwiches
. So it was, on Saturday, February 19th I threw a random assortment of ingredients into a pot, heated them up, spread them onto a flour tortilla, toasted them in a skillet and served them up to the man I love and my own growling belly.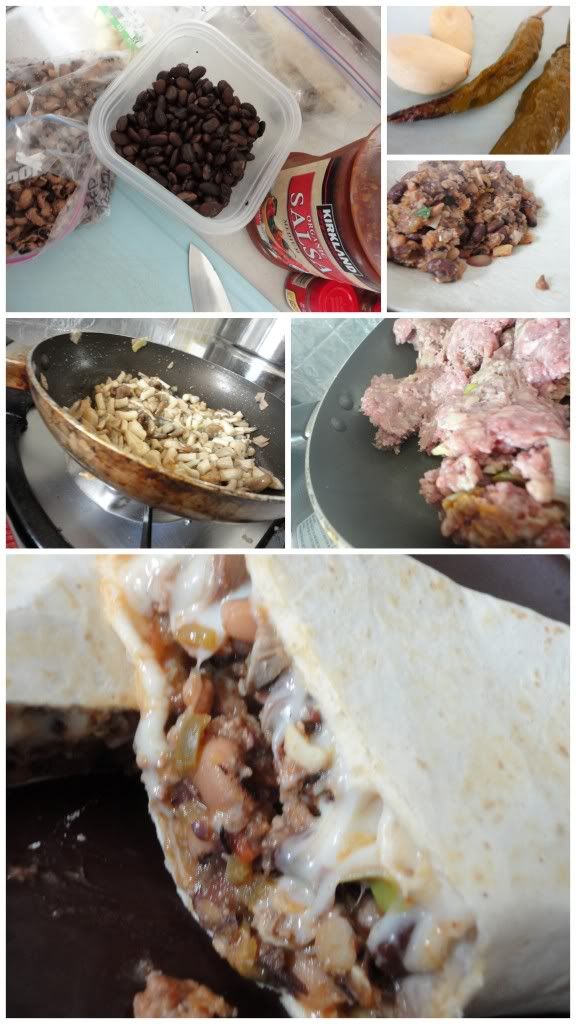 Ingredients and Directions
:
Throw into a saucepan 3-4 cups of beans (I had on hand black beans and black-eyed peas). Add salsa, about one cup or so, diced mushrooms, minced garlic, broth or tea (just enough to prevent burning), 2-3 roasted chilis and heat through - once heated add a handful of chopped sesame leaves. Dump into tortillas, top with cheese, wrap and toast in a warm skillet before serving them up with additional salsa on the side or as is.