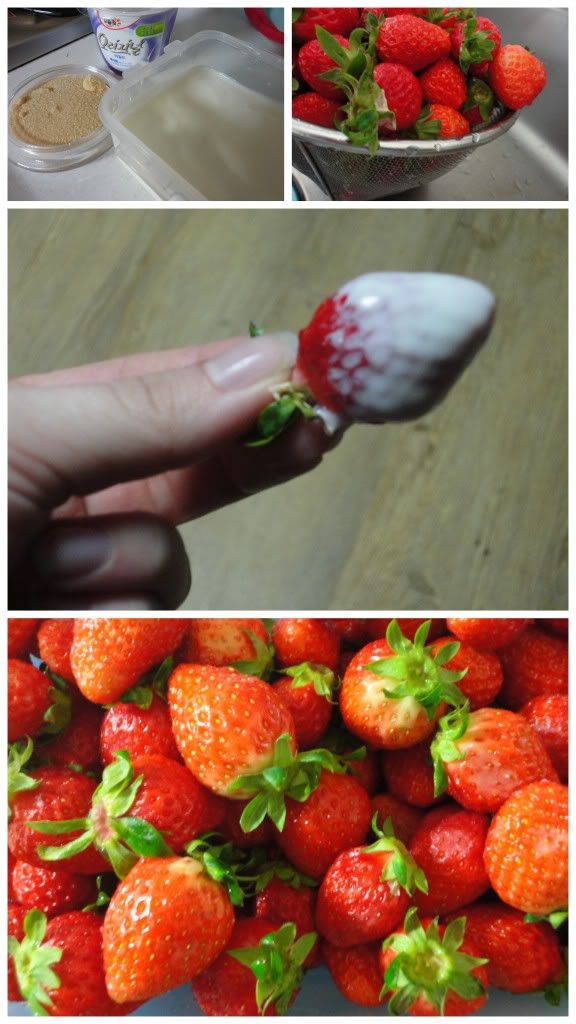 I pinned
this recipe
to my
Deliciously Insipiring pinboard
so it'd be easier to find for a Friday night get-together. Obviously, being who I am and living where I live, it was necessary to make a substitution. Although sour cream is available at some places, particularly Costco, in Korea, it's pricey and easily substituted by Plain Yogurt in this case.
Ingredients/Directions:
Mix 2 cups Plain Yogurt with 1/4-1/2 cup Brown Sugar add 1 tsp. Vanilla whisk until mixed serve with seasonal and/or affordable fruit from your local mart or ajumma!