Extended Shelf Life for: Bread Heels, Onions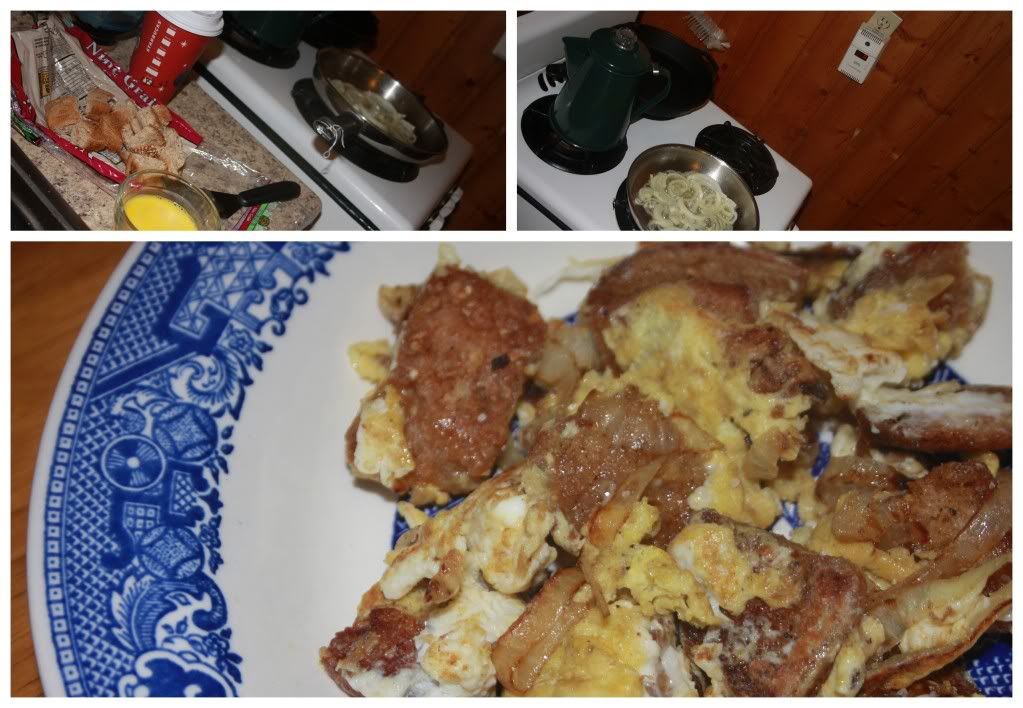 I think bread heels are slightly obnoxious...until you learn to use them in delicious ways that is.
Since I purchased the
Juicer that Can do Everything
, I have made my own bread crumbs simply by saving the heels in the freezer until I have enough to fill up a cookie sheet to dry out, on low heat in the oven before running them through the juicer (mincing nozzle of course, not the juicing nozzle).
However, the other day, I had a few bread heels leftover and happened to
read this page on Squidoo
, which has a handful of great, frugal, use-up-things-in-the-kitchen-recipes, the first of which was this German Mish-mash which was incredibly easy and so, stinkin' delicious!
Ingredients/Directions
:
In a heavy skillet, melt
3 Tbsp. Butter
, when it's melted, add
half of a sliced onion
and stir for a couple of minutes until onions are tender and little brown. Add
two slices of bread
that have been cubed and stir until they absorb all the butter and become little bite sized toasts. Pour in
two beaten eggs
, coat bread and onions, cook until eggs are no longer runny. Season with
salt
and
pepper
, enjoy!