Without a doubt, these are my all time favorite holiday cookies and I am incredibly thankful to be back in a country where it is possible to buy butterscotch chips and molasses without much trouble. Not to mention, it's nice to have a wide-variety of beers and, in case you were wondering, these cookies + Blue Moon Spiced Amber Ale, are indeed a fantastic after-school snack!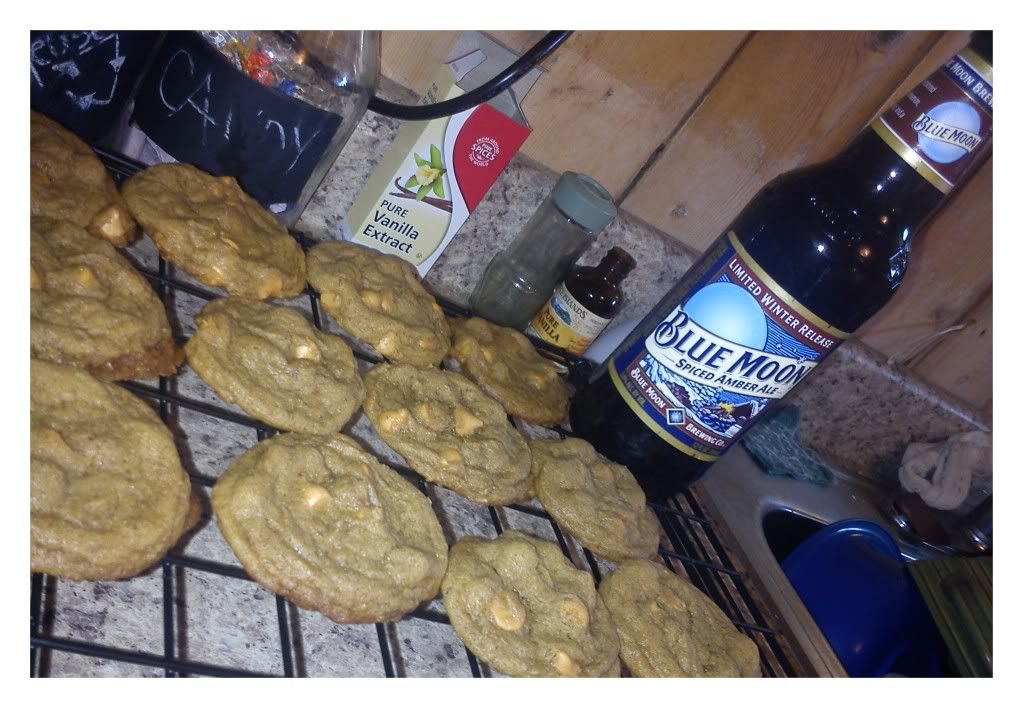 Ingredients/Directions
:
Preheat oven to 350 F.
Combine
3 cups Flour
,
2 tsp. Baking Soda
,
1 1/2 tsp. Cinnamon
,
1 1/2 tsp. Ginger
,
3/4 tsp. Cloves
, and
1/2 tsp. Salt
in a small bowl.
In a large mixing bowl, beat together
1 cup Butter
,
1 1/2 cups Brown Sugar
,
1 egg
and
1/3 cup Molasses
until creamy. Gradually stir in flour mixture. Fold in
1 pkg. Butterscotch Chips
.
Drop batter onto cookie sheet, bake for 9-11 minutes until light, golden colored, should make 4-5 dozen delicious cookies.