Extended Shelf Life for: Onions and Squash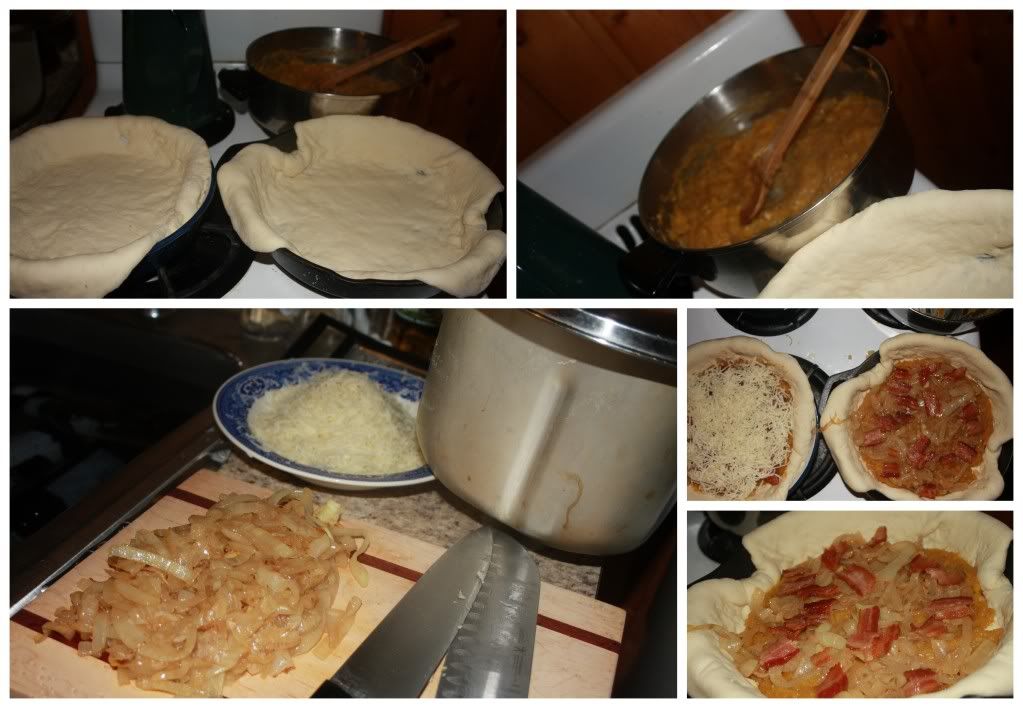 In May of 2012, I decided to become
a master of pie
. I can do most anything in the kitchen, but I do have random fears of certain aspects, such as pastry. However, I conquered that fear and can turn out a pretty phenomenal pie (if I do say so myself).
Now, late in the year of 2012, I decided to become a master of pizza pie, but not for the purpose of fear, I don't fear pizza, nor pizza crust (although, I have had to re-learn the joys of baking and cooking at high altitude). No, the art of mastering pizza is more an exercise of discovering and developing some top notch pizza topping ideas and concepts for a very specific purpose, which, I currently do not have the privilege of sharing. Suffice it to say, someday, you might get to eat one of my delicious creations...
As for this pizza, I still love the concept, but I need to work on the roasted squash 'sauce' part of the recipe, because it wasn't tops.
Ingredients/Directions
:
Prepare a
pizza crust
. We do ours in the bread machine. I'll post various recipes later, however, for now, this is just a break down of the topping.
Slice
1 onion
and caramelize in a large skillet with
2 Tbsp. butter
on medium high heat. Caramelizing takes about 15-20 minutes but is worth every second.
Roast a
Squash
of your choosing or take out a pack of pre-roasted, pureed squash from the freezer if you so happen to have one.
Prepare
6 strips of Bacon
however you choose, I prefer the
oven method
.
In a sauce pan or deep skillet, heat a touch of butter, throw in some
garlic
and
rosemary
for about a minute (until fragrant) and then add
squash
, heat through.
When your pizza crust is ready to go as well as all the other ingredients, simply top the crust with squash sauce, followed by caramelized onions and bacon bites, top with mozzarella and bake at 450 for about 10-12 minutes until crust is golden brown and cheese is melted.
I would love to prepare this in a
wood-fried oven
, but am discovering that a pizza stone is just as good...for now ;)