In an effort to enjoy a little time with myself and my creative juices - I chose a night in the kitchen over a night out with friends. It was an important and crucial choice which yielded many delicious outcomes. One such delicious outcome were these earthy and green Matcha No-Bake Cookies.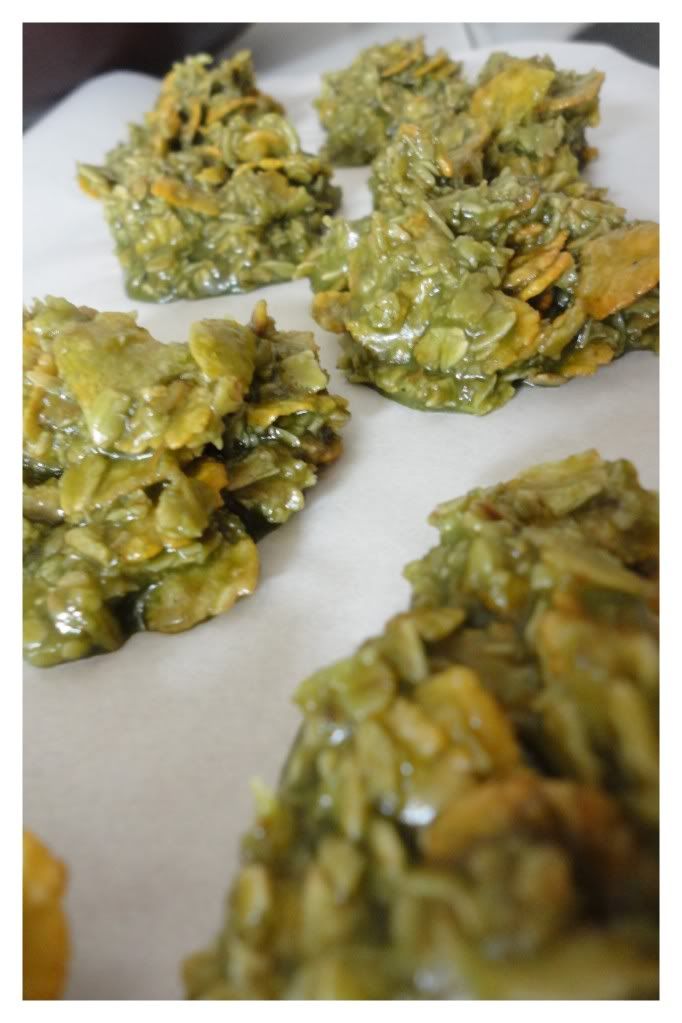 Ingredients/Directions:
In a saucepan bring to boil:
1/3 cup butter
,
1 cup sugar
,
1/2 cup milk
,
2 Tbsp. Matcha Tea Powder
and (roughly)
2 Tbsp. White chocolate
-
I used half of a white chocolate bar and guesstimate that it'd be about 2 Tbsp
. Boil for about one minute and remove from heat. Add to sauce
3 cups of Oatmeal
or combination of
Oatmeal
and
Corn Flakes
depending on availability. Add enough grains to soak up the majority of the sauce as to prevent a particularly sticky no-bake cookie. Dollop onto wax paper and refrigerate for one-two hours until cookies are set. Enjoy with a couple of good friends at your favorite coffee shop.