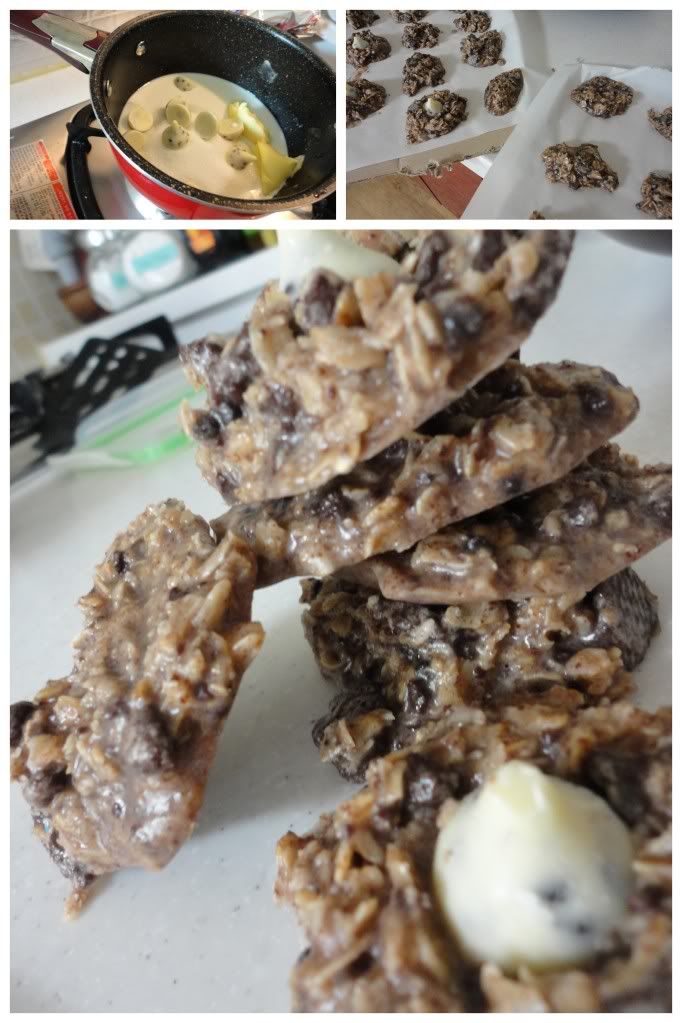 Out of all the no-bake cookie experimenting that took place most recently, this particular recipe is the number one winner which will be explored and improved upon time and time again as it was far from disappointing and incredibly satisfying!

Ingredients/Directions:
In a saucepan bring to boil: 1/3 cup butter, 1 cup sugar, 1/2 cup milk, and 8-10 Cookies and Cream Hershey's Kisses. Add to sauce (roughly) 2 cups of Oatmeal and a minimum of 1 cup Oreo cookie crumbs. Add enough grains to soak up the majority of the sauce as to prevent a particularly sticky no-bake cookie. Dollop onto wax paper and refrigerate for one-two hours until cookies are set. Enjoy with a couple of good friends at your favorite coffee shop. Consider doubling the recipe - you will love these, I'm Positive you will!