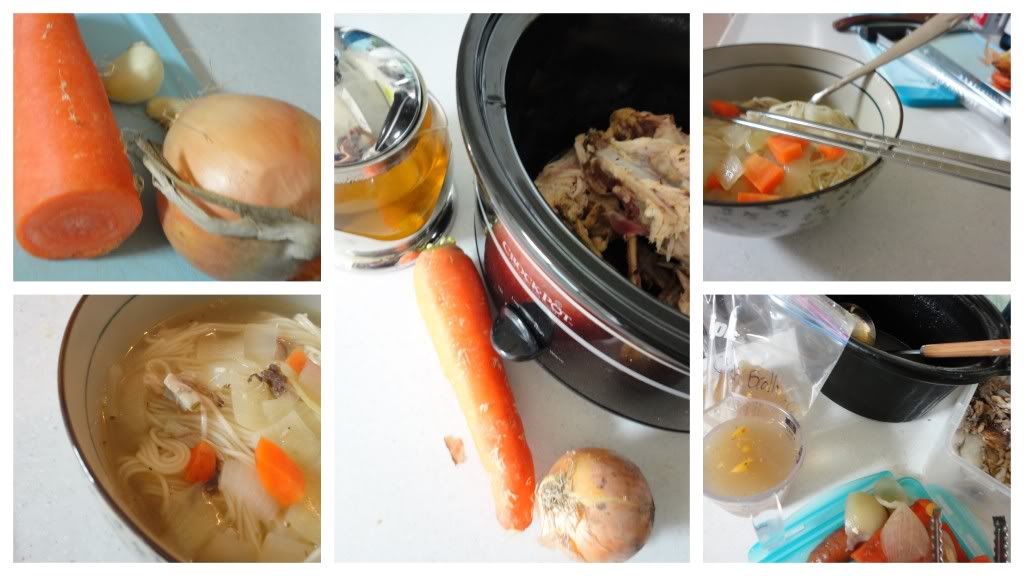 Having used the left-overs of
Love-Day Rotiesserie Chicken
to make
Chicken Broth
I had ample amounts of tender chicken meat and some additional broth that didn't make it into the freezer. Without hesitation, and with hopes of 'curing' an ailing husband of mine, I set about to concocting a bit of Chicken Noodle Soup.
Ingredients/Directions:
In a sauce pan saute 1 Onion, chopped, 1 carrot, chopped and 1 clove Garlic, minced. When onions are transparent add 2-3 cups Chicken Stock + Water or Tea and 1-2 cups Chicken pieces. Bring broth and veggies to a boil. Season with Rosemary, Thyme, Salt and Pepper. Add a handful of Noodles (egg, wheat, udon, etc) and continue boiling until noodles are tender. Serve into bowls and chow down!