Potatoes are a fabulous food. I'd eat them paired with eggs any day of the week. In my craving for a hearty baked potatoe and a need to use up some heavy whipped cream I put this dinner together and ended up L-O-V-I-N-G every bite!
Baking Potatoes
:
Wash the potato. Stab with fork to prevent potato explosions. Rub down with olive oil and salt. Place in oven, bake until soft (potatoes can be baked at various temps for various lengths of time making them a fabulous side dish - for specfics about temps and time conduct a Google search).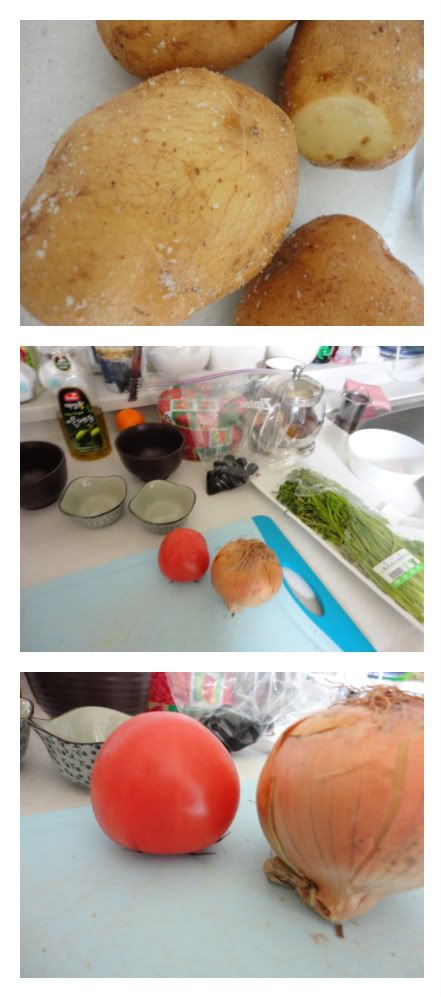 Home-made Mozzarella-Alfredo Sauce
:
Easy as 1) melt butter (1/4 -1/2 cup or so) in a sauce pan, 2) add 2 cups heavy whipping cream, 3) add 1-2 cups mozzarella, season with salt.
Putting it together
:
Slice the potatoe in half. Top with those ingredients you find most suitable for a cream based sauce - we enjoyed: tomatoes, carmelized onions, black olives and fresh parsley add a decent ladel of Mozzarella-Alfredo Sauce and viola a most fabulous dinner to enjoy with dear, dear friends or one whom you dearly love (even if it be yourself).