Tonight I put on my Korean cook 'apron' and whipped up something that more closely represents Korean cuisine than what usually comes from our kitchen. It's quick, easy and quite delicious.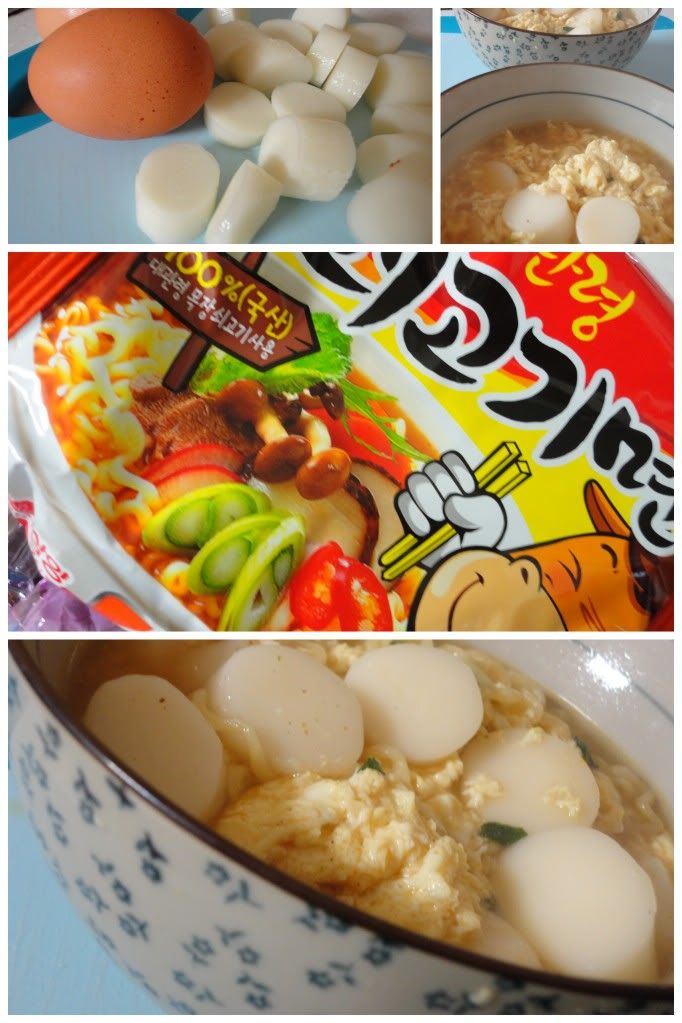 Ingredients
:
1 pkg. Ramen Noodles
2 lg. Deok Noodles (rice cake noodles)
2 Eggs
Directions
:
Bring water to boil. Add Ramen Seasoning, Ddeok Noodles and boil until all noodles are soft and edible. Whisk eggs. Add to boiling water - do not stir! Let water boil, watch as cooked bits of egg float to top (1-2 minutes) stir and serve into bowls, enjoy!