My Mozzarella-Alfredo Sauce was quite abundant so I used leftovers to throw this dish together in a jiffy.
Refresher regarding the Sauce:
Easy as 1) melt butter (1/4 -1/2 cup or so) in a sauce pan, 2) add 2 cups heavy whipping cream, 3) add 1-2 cups mozzarella, season with salt.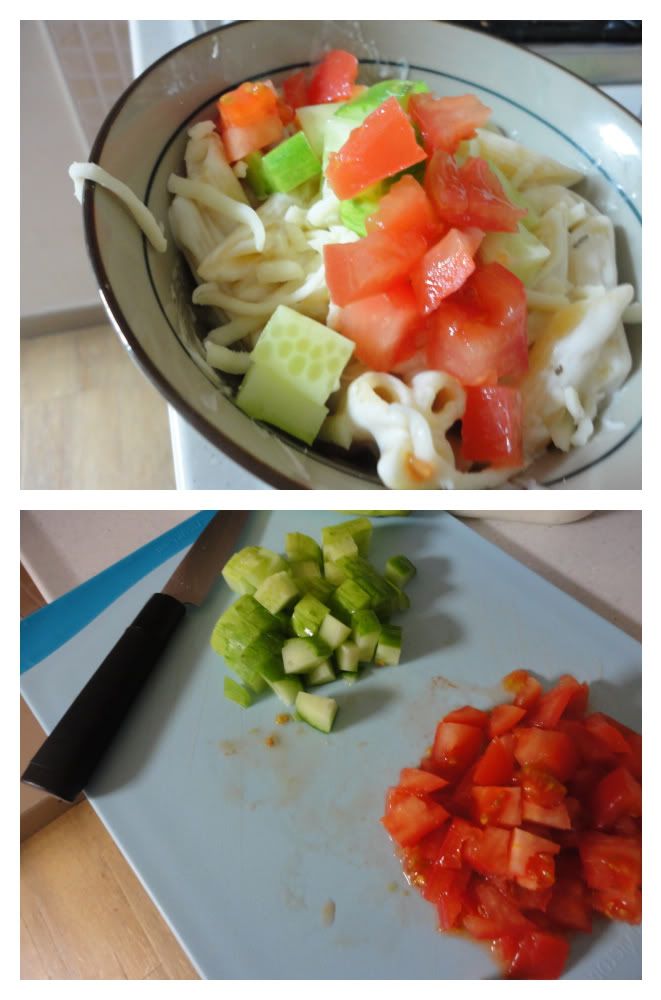 To complete the meal just boil up some pasta - we have Penne on hand, throw into sauce pan with re-heated or first batch of Mozz-Alf Sauce heat through, season as desired, spoon into bowl, top with fresh veggies of choice or those that are on hand - we had Tomatoes and Cucumbers and it was a fabulous little dinner dish!