Inspired by
this recipe
and desiring something a little sweet yet would allow me to use up some of the frozen blueberries taking up freezer space I managed a bit of tweaking and came up with an equally easy batter fruit cobbler!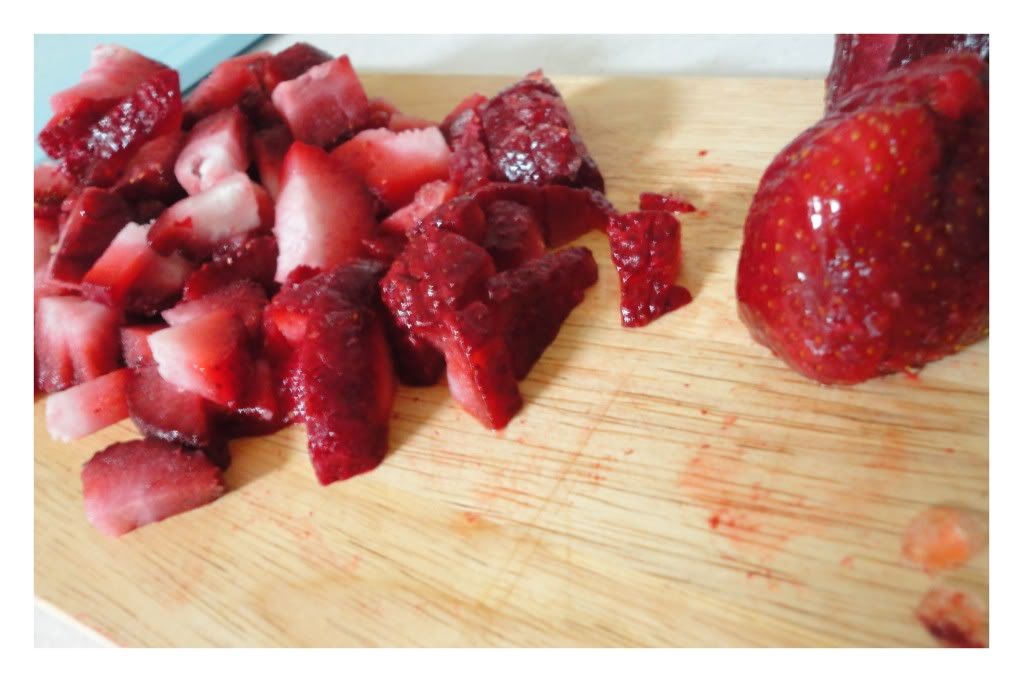 Ingredients
:
4 Tbsp. Butter
1 cup Pancake Mix
1/2 cup Sugar
Sprinkle Baking Powder
Sprinkle Salt
3/4 cups Milk
1-2 cups Blueberries or other fruit (fresh, frozen, dried)
Directions
:
Melt butter in round cake pan or square baking dish. Mix together dry ingredients, add milk, mix until dry ingredients are incorporated. Pour batter into pan, add fruit, bake at 350 F or 200 C for 30 minutes or longer depending on oven type. Remove from oven once golden brown and no longer doughy in the center. Enjoy with homemade whip cream or ice cream on top!