Extended Shelf Life for: Onions
I realize we've only had a small handful of pizza experiments...but I think this one may be a favorite, a winner, winner - pizza dinner! With French Dips and Philly Cheesesteak Sandwiches serving as my inspiration, we enjoyed these pizzas which we're perfect in every way!
A few key points:
The recipe for the roast beef is known as the
Best Beef Dips Ever
, and they are, and they are easy.
One roast
,
1 cup of Soy Sauce
,
6 cups of Water
,
Garlic
,
Rosemary
, a Slow-Cooker and 8-10 hours on low. I recommend preparing the roast a day or two before preparing the pizza, just for the flavors to gain intensity.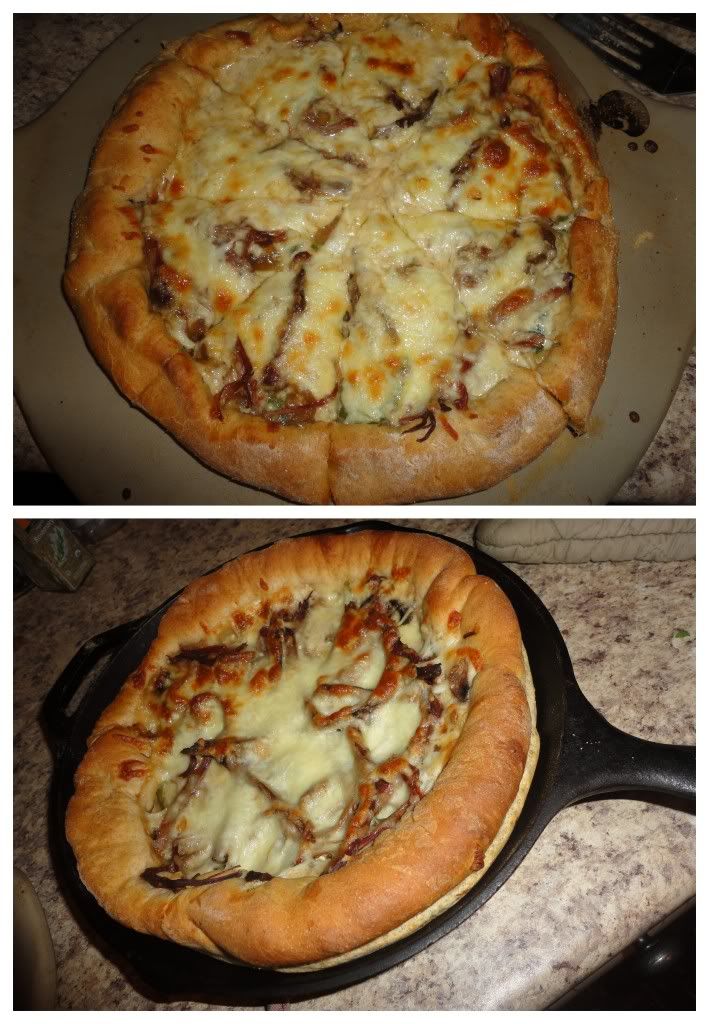 The toppings:
Best Beef Dip Roast Beef
,
Green Pepper
,
Caramelized Onions
,
Mushrooms
and
Monteray Jack Cheese
. When the pizza's finished, serve with a small bowl of
Au Jus
for dipping.