Extended Shelf Life for
: Pumpkin, Cauliflower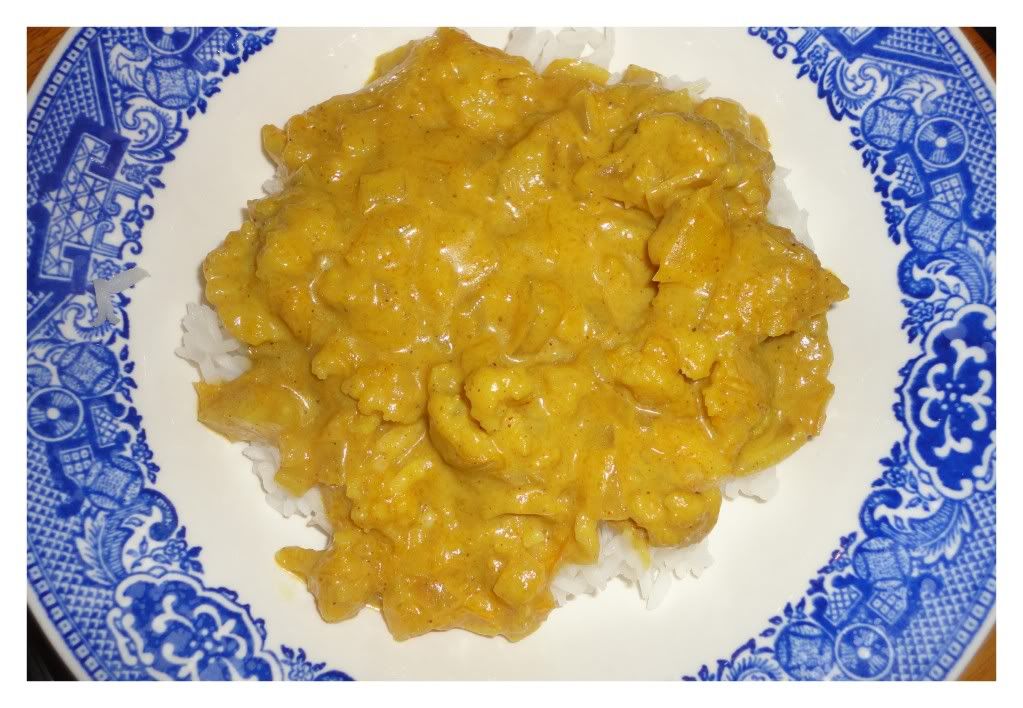 Sometimes, I just put things together because it makes sense in my head and I look at a handful of recipes just to be sure it's worked out in somebody else's head at some point in history and then I simply go for it.
This is one of those recipes, so you know what that means...I didn't measure.
Except, I kind of did because I'd already frozen the
cauliflower (1 cup)
and
pureed pumpkin (2 cups)
and I used a single, normal sized can of
coconut milk (maybe 14-16oz?)
The part I didn't measure then, was of course the spices...go figure. But here's what I used,
lots of curry
, some
cumin
,
cayenne
, a
dash of cinnamon
, and
salt
. If I would have had other Indian spices, I would have used them as well, such as turmeric or graham-masala. Then, I simmered it all on the stove top, prepared some rice and we had a ridiculously quick, delicious dinner, just like that!