Extended Shelf life for:
Bananas (peels specifically)
Much like
apple cider vinegar
and
fruit cocktail vinegar
, Banana Vinegar is simply the mixing of banana peels with a 1 quart to 1/4 cup sugar water mix until full. One week of fermenting as is followed by straining and a few more weeks of fermentation and you should wind up with a nice vinegar.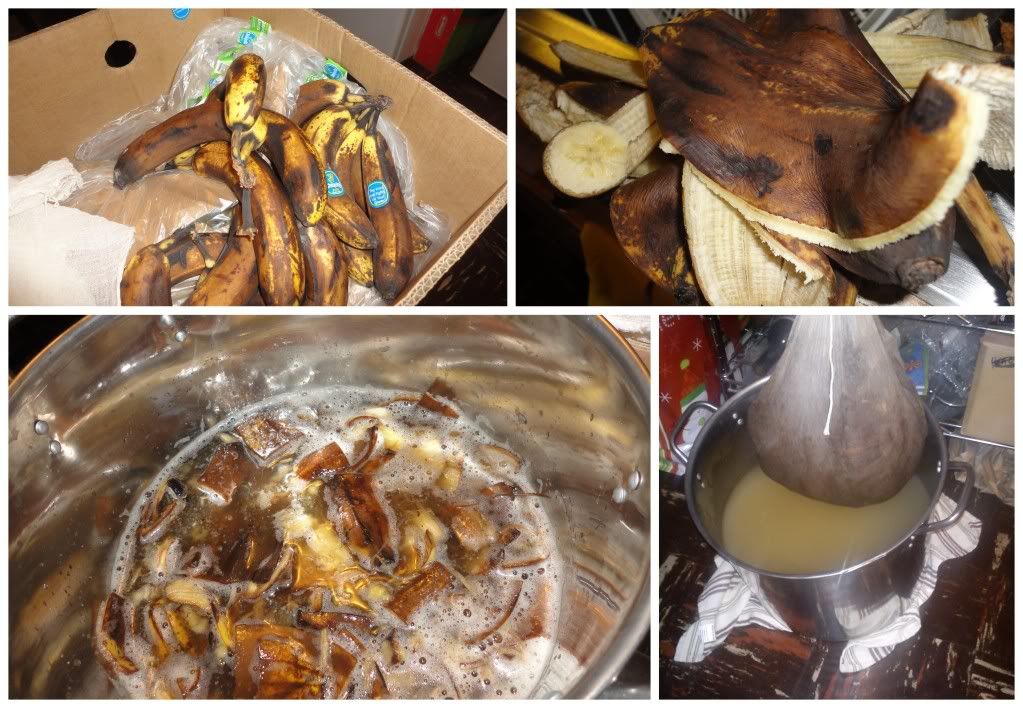 However, at this point, I'm not too confident that this vinegar is going to turn out well. It smells stranger than previous vinegars and has had a really eerie white gunk floating on the top...so, I'll keep you posted!