Extended Shelf Life for: Limes, Avocados, Tangerines, Onion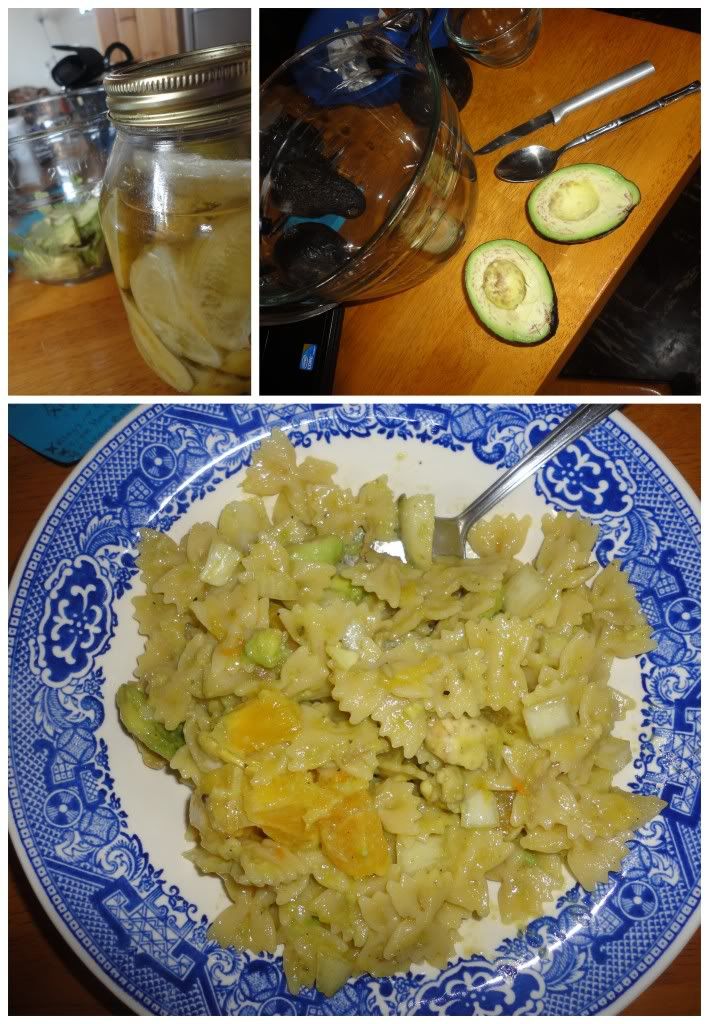 Sometimes you just throw something together quick and it works out in all the perfect ways.
Ingredients/Directions
:
Prepare
pasta
of choice. Slice and dice
an avocado
, mix with
juice of one lime
, salt to taste,
one minced onion
and
2 chopped oranges
which have been zested to add additional flavor to the dish. Add pasta to the avocado-orange mixture, mix - let set for a few moments before serving and devouring. Probably fits spring/summer better, but...when you dive...what can you do?