Extended Shelf Life for
: Ham Bone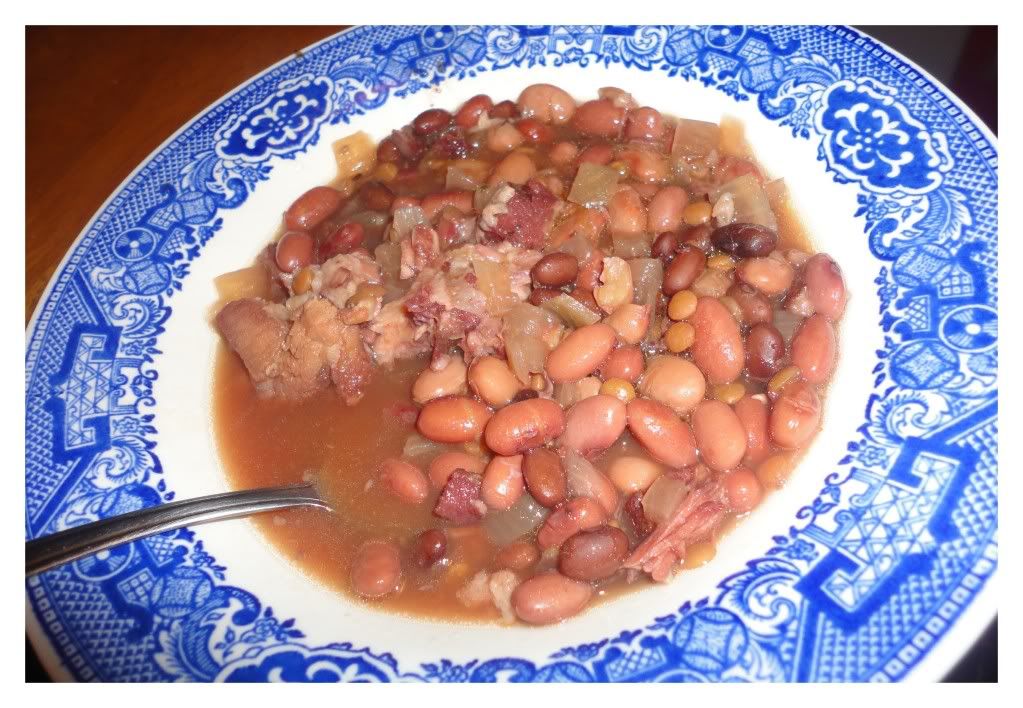 After the Christmas meal in Sturgis, I was the lucky winner to receive the ham bone! I was truly thrilled and new that we would be enjoying a simple, quick to assemble soup within a few days of the new year.
Since I primarily use dry beans these days I let about three cups of beans soak over night - I used a combination of kidney, pinto and even some lentils.
In the morning, I threw in a diced onion, the ham bone and additional water and left it on low for the day. Upon returning home I merely had to add some additional spices which I deemed necessary at the time (and currently can't recall) and a single can of tomato sauce just for funsies!