Extended Shelf Life for:
Onions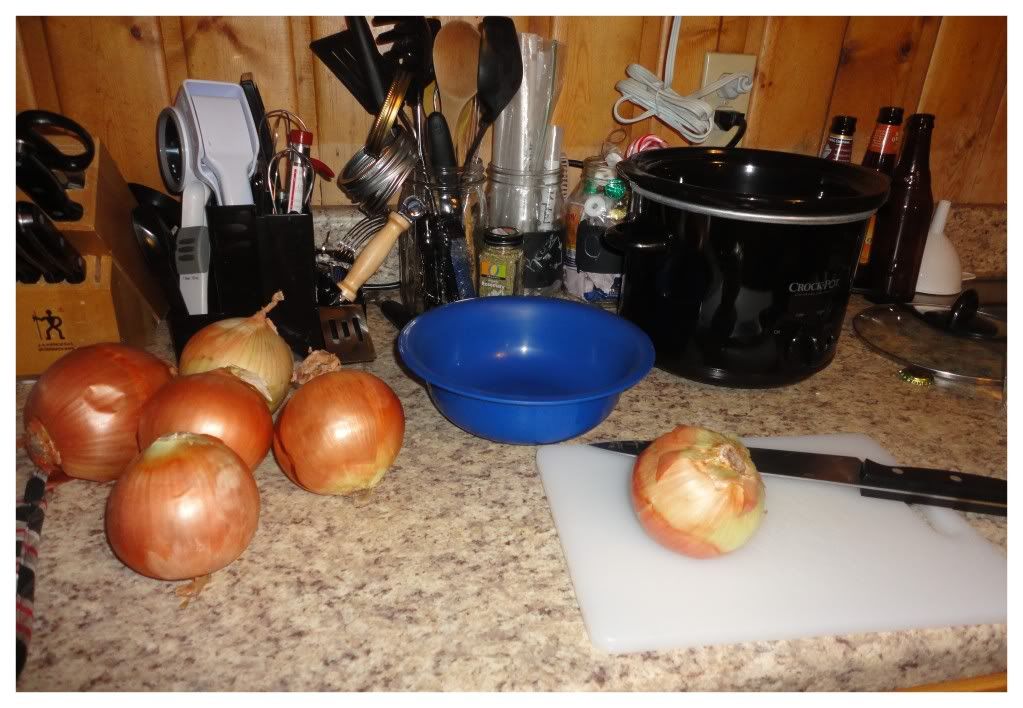 I'm wanting caramelized onions to play a major role in my pizza experiments, so I figured I should try out this slow-cooker trick I saw on Pinterest recently. I'm not sure I love the outcome...but I'm also not sure that I hate it...and what I really mean is that I think stove-top caramelization is more flavorful, but it takes time and patience. This method is quick and when you're simply adding the onions to other dishes and/or covering them with cheese anyway...it might just be the perfect way to get a bunch of delicious caramelized onions.
Ingredients/Directions
:
Fill the slow-cooker with onions. I had a 3-quart crock filled with about
3-4 sliced onions
. Top with
2-3 Tbsp. Butter of Olive Oil
. Set on low for 12-14 hours. Store in a glass jar in the refrigerator, use as needed for sandwiches, salads, pizza, etc
For more awesome ways to use onions,
check this out
!