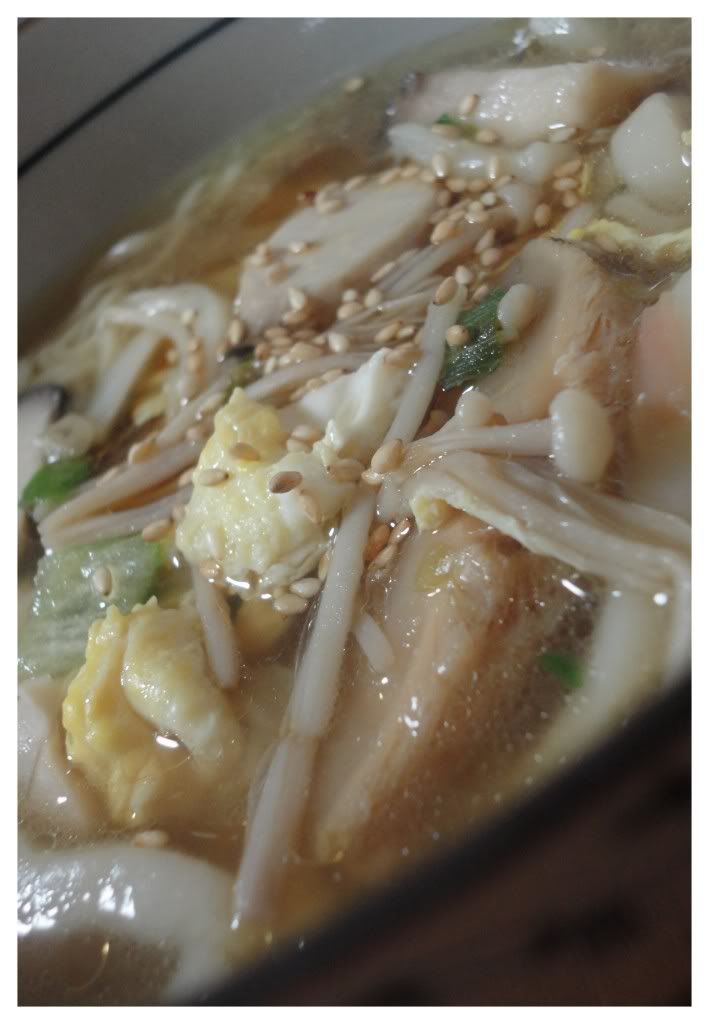 Using
this
Food Network recipe as my starting point I threw together this Mushroom Noodle soup just a few nights ago. As is common in my personal cooking adventures, I made some adjustments based on what was available in my home and on what I was and wasn't willing to go to the store to purchase.
For example, I wanted to add Udon noodles. I had only a single person serving of said noodles. Regardless, I wanted noodles, but not a walk to the grocery store. So the resulting recipe featers a serving of udon noodles mixed with a serving of Ramen noodles, not necessarially 'ideal' or 'beautiful' but edible and fine and why not? Why not cook in such a way that allows us to be creative and lazy at the same time. The dish was nourishing and tasteful, all that matters after a long days work.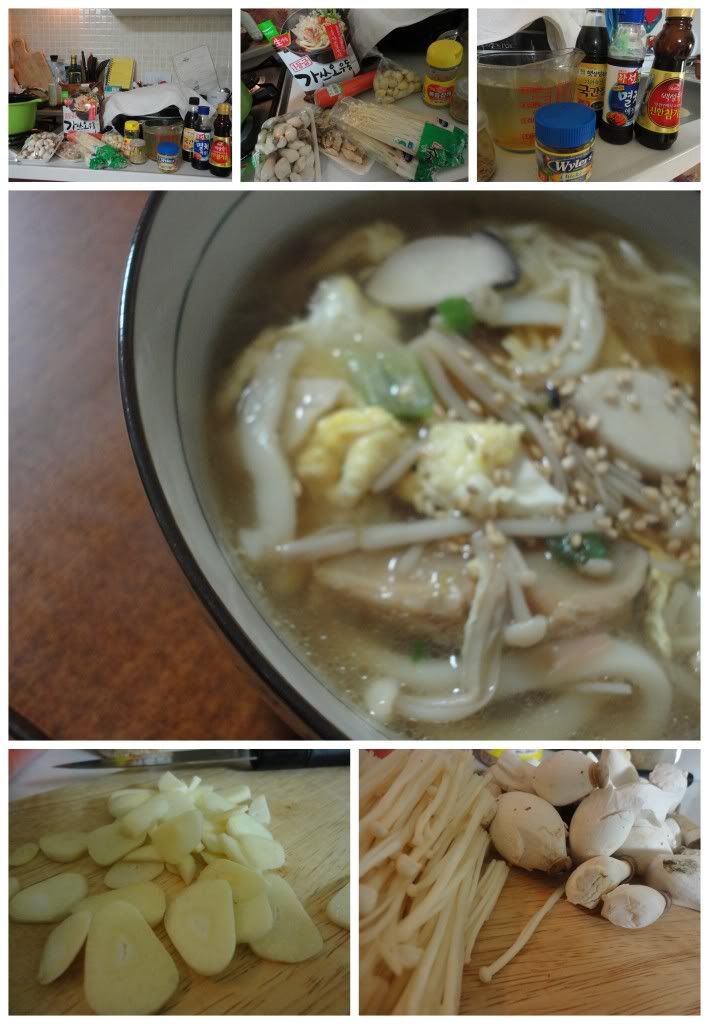 Ingredients/Directions:
In a large pot heat
2 Tbsp. Vegetable Oil
and saute
3-4 sliced or minced Garlic Cloves
and
1 tsp. ground Ginger
until fragrant and lightly browned. Add
2 qts. Broth or Tea
(I'd recommend black or green or a hearty herb tea if you happen to have one),
3 Tbsp. Soy Sauce
and
2 Tbsp. Fish Sauce
(the udon I purchase comes with it's own sauce packets, I throw that in the pot and add soy and fish sauce per taste). Bring the stock to boil while you prepare
any combination of 3-5 cups of mushrooms
you fancy (I can give details on my own because I frankly don't know, one is thin, white and squeaky on the teeth, one is quite plump and some were dried). Simmer for about 15 minutes before adding
choice or combination of noodles (udon or ramen)
and continue to simmer 2-3 minutes until noodles are soft. If you'd like to add a bit of protien,
whisk 2-3 eggs
and slowly drizzle mixture into the simmering pot, let simmer with out stirring for 1-2 minutes. Stir, ensure eggs and noodles are cooked properly. Serve hot with a drizzle of
sesame oil
and a sprinkle of
sesame seeds
!