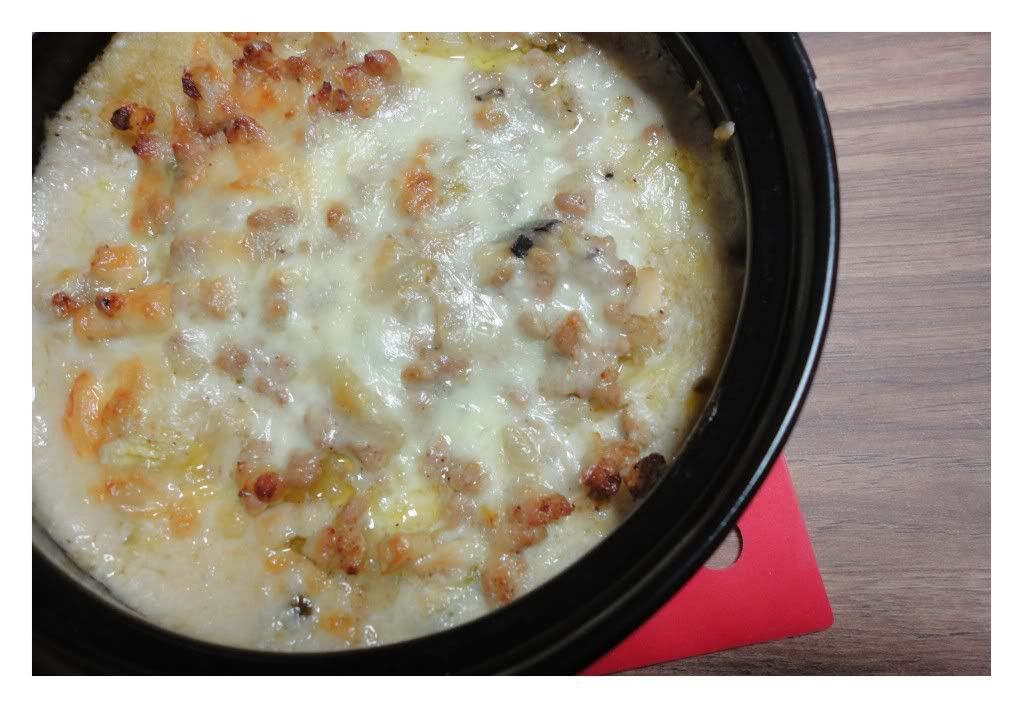 This was delicious. So much so, we ate it two nights in a row. So much so, that the man and the Lady (annyeong) licked the plates clean.

I recently made yogurt. Two jars were exactly what I wanted my yogurt to be. Three jars were a little more sour and thick than I had intended, a little like sour cream, so I decided. Therefore, I searched for recipes that used sour cream and substituted my home-made sour-creamish yogurt.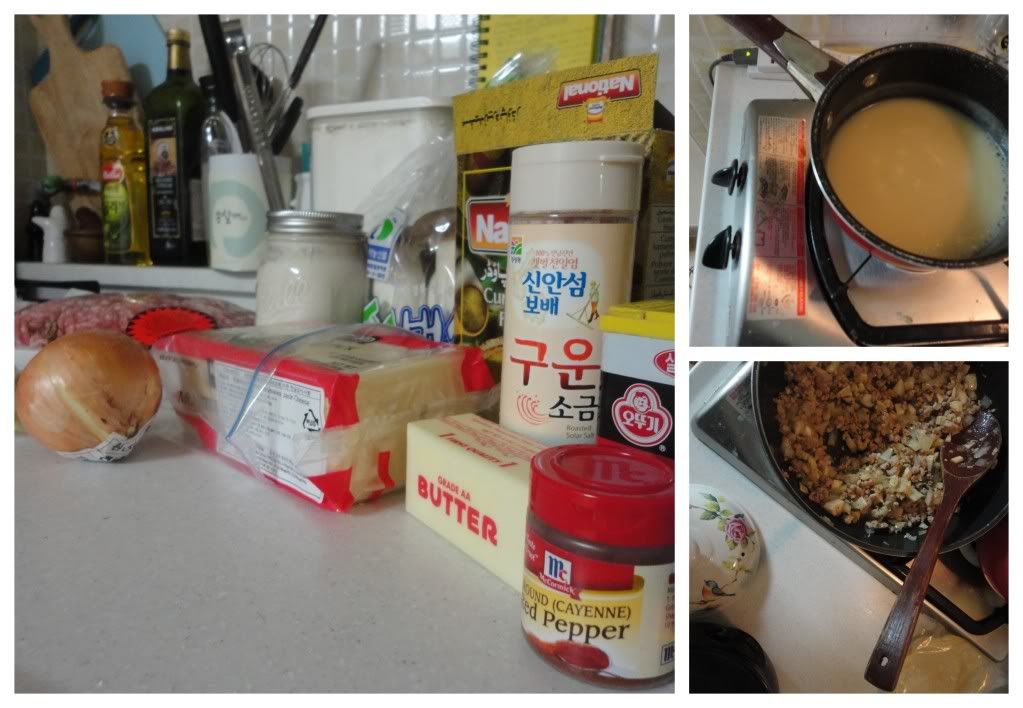 There's a lot of parts to enchiladas. Don't fret. Just breath and take your time, the efforts quite worth it!
Ingredients/Directions:
I began with the sauce which came together by melting
1/4 cup Butter
in a small saucepan and then adding
1/4 cup Flour
and stirring about 5 minutes to make a roux. (The author of
my recipe inspiration
states the key to roux is working the flour-butter mixture until the flour smell resides). Slowly whisk in 1
1/2 cups Chicken Broth
before reducing the heat and whisk in
1 1/2 cups Sour Cream
. Once sauce is well mixed, add diced green chilies from a can or fresh
diced green chilies
,
salt
and
pepper
all to taste.
With the sauce complete, move on to the meat filling. For this, I simply diced up
one Onion
,
minced 2-3 Garlic cloves
and sauteed them before adding
a small package of ground pork
and cooking it through.
Now, it's time for assembly. You can do the whole wrapped enchilada concept which will likely look more lovely, however, in an itty-bitty oven I've found the layered, casserole style dish is a much better option. For this, I just dip a corn tortilla in the cream sauce, place in the bottom of a small round casserole dish, sprinkle with pork filling and shredded Monterrey jack cheese until the dish is filled. Pop the dish in the oven at 350*F (177*C) and bake for 15 minutes with a cover and 5 minutes uncovered until golden and bubbly. Enjoy!